Characterization and taxonomic key for tadpoles (Amphibia: Anura) from the northwestern region of São Paulo State, Brazil
Keywords:
Cerrado, Neotropical region, biodiversity, morphological variation, taxonomy
Abstract
Difficulties in species identification and the absence of taxonomic keys are several of the obstacles in elaborating adequate conservation, management and habitat recovery programs. This study provides a taxonomic key, morphological characterization, and drawings for the 22 known anuran tadpoles from the northwestern region of São Paulo state, southeastern Brazil. Specimens of all species analyzed are deposited in the scientific amphibian collection of Universidade Estadual Paulista (DZSJRP), São José do Rio Preto, SP.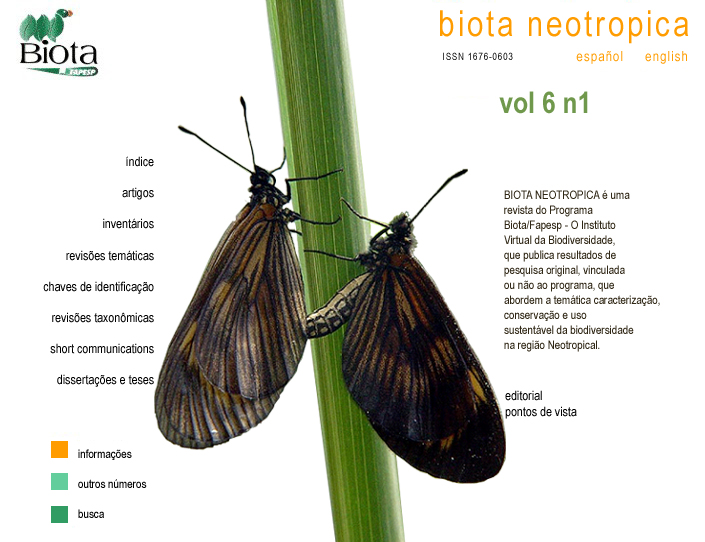 How to Cite
Rossa-Feres, D. de C., & Nomura, F. (2006). Characterization and taxonomic key for tadpoles (Amphibia: Anura) from the northwestern region of São Paulo State, Brazil. Biota Neotropica, 6(1). Retrieved from //www.biotaneotropica.org.br/BN/article/view/78
Section
Identification Keys