Morphological characterization and taxonomic key of tadpoles (Amphibia: Anura) from the northern region of the Atlantic Forest
Keywords:
larval phase, anuran amphibians, Neotropical region
Abstract
Abstract: Although anuran tadpoles are widely distributed and abundant in tropical aquatic habitats, there is a lack of taxonomic keys for the Atlantic Forest. Herein, we developed a dichotomous key for identifying the tadpoles for all species with known larval phase and already recorded in the Atlantic Forest north of the São Francisco River. We analyzed discrete characteristics of 1,042 tadpoles encompassing 63 species of 28 genera from 32 localities. The user-friendly key includes illustration and pictures, and it is a significant step towards improving our knowledge of tadpoles of the Atlantic Forest.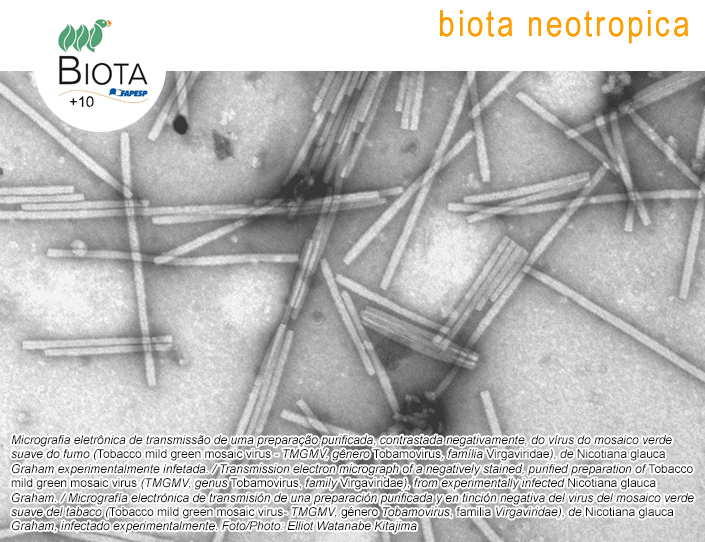 How to Cite
Dubeux, M. J. M., Nascimento, F. A. C. do, Lima, L. R., Magalhães, F. de M., Silva, I. R. S. da, Gonçalves, U., Almeida, J. P. F., Correia, L. L., Garda, A. A., Mesquita, D. O., Rossa-Feres, D. de C., & Mott, T. (2020). Morphological characterization and taxonomic key of tadpoles (Amphibia: Anura) from the northern region of the Atlantic Forest. Biota Neotropica, 20(2). Retrieved from //www.biotaneotropica.org.br/BN/article/view/1851
Section
Identification Keys