Spider (Arachnida-Araneae) diversity in an amazonian altitudinal gradient: are the patterns congruent with mid-domain and rapoport effect predictions?
Keywords:
Arachnology, geometric constraints, mountain ecology, environmental gradients, biodiversity, Amazon
Abstract
Abstract: The Mid-Domain Effect (MDE) and the Rapoport (RE) effect are two biogeographical theories that make predictions about biogeogaphic patterns. MDE predicts higher richness in the central portions of a gradient if it is within a bounded domain. RE predicts a positive relation between altitude and species range size along an altitudinal gradient. Our aim was to document the distribution of spider species richness along an altitudinal gradient in the Brazilian Amazon, and to test the influence of MDE and RE on the diversity patterns. Our study was conducted at the Pico da Neblina (Amazonas state, Brazil), and we sampled spiders at six different altitudes using two methods: nocturnal hand sampling and a beating tray. We obtained 3,140 adult spiders from 39 families, sorted to 529 species/morphospecies. Richness declined continuously with an altitude increase, but the fit with the MDE richness estimates was very weak and was not significant. Range size was not related to altitude, i. e., no RE. Finally, the abundance distribution within each species range varied more specifically, which prevented the occurrence of a RE at the community level. The influence of MDE was extremely low, a consequence of our community characteristics, formed mostly by small range size species. Short and medium range species were located at all altitudes, preventing a significant relation between range size and altitude. The distribution of abundance within a species range varied specifically and do not support a RE hypothesis.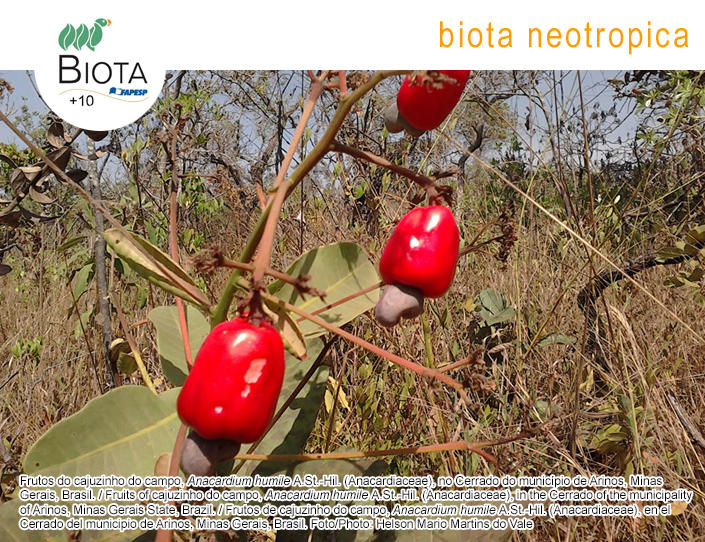 How to Cite
Nogueira, A. do A., Brescovit, A. D., Perbiche-Neves, G., & Venticinque, E. M. (2021). Spider (Arachnida-Araneae) diversity in an amazonian altitudinal gradient: are the patterns congruent with mid-domain and rapoport effect predictions?. Biota Neotropica, 21(4). Retrieved from //www.biotaneotropica.org.br/BN/article/view/1862