Periphytic diatoms from an oligotrophic lentic system, Piraquara I reservoir, Paraná state, Brazil
Keywords:
artificial substrate, diatom ecology, macrophytes, reservoirs
Abstract
Abstract: Knowledge of biodiversity in oligotrophic aquatic ecosystems is fundamental to plan conservation strategies for protected areas. This study assessed the diatom diversity from an urban reservoir with oligotrophic conditions. The Piraquara I reservoir is located in an Environmental Protection Area and is responsible for the public supply of Curitiba city and the metropolitan region. Samples were collected seasonally between October 2007 and August 2008. Periphytic samples were obtained by removing the biofilm attached to Polygonum hydropiperoides stems and to glass slides. The taxonomic study resulted in the identification of 87 diatom taxa. The most representative genera regarding the species richness were Pinnularia (15 species) and Eunotia (14 species). Five species were registered for the first time in Brazil and seven in the State of Paraná. Taxonomic and ecological comments of the species registered are provided.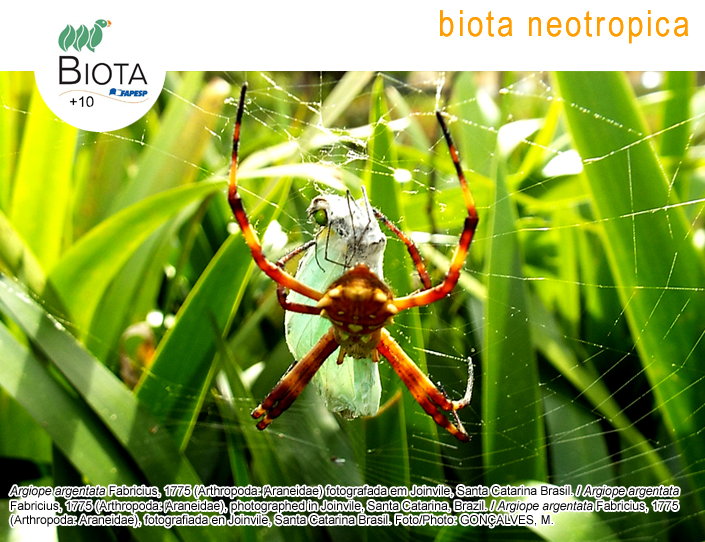 How to Cite
Silva-Lehmkuhl, A. M. da, Tremarin, P. I., Vercellino, I. S., & Ludwig, T. A. V. (2019). Periphytic diatoms from an oligotrophic lentic system, Piraquara I reservoir, Paraná state, Brazil. Biota Neotropica, 19(2). Retrieved from https://www.biotaneotropica.org.br/BN/article/view/1634