Melosira (Diatomeae) taxa from the Iguaçu River in southern Brazil
Keywords:
diatoms, southern Brazil, taxonomy, ultrastructure
Abstract
Abstract The study of the genus Melosira in plankton samples from the lower Iguaçu River revealed the presence of four taxa: Melosira undulata (Ehrenberg) Kützing var. undulata, M. undulata var. normanni Arnott, M. varians C. Agardh and M. muscigena Iwahashi. We present illustrations of the frustules using light microscopy (LM), descriptions, and comments about the morphology of the four taxa. The analysis of Melosira muscigena under scanning electron microscopy revealed unprecedented details of the ultrastructure, such as the shape and distribution of the rimoportulae at the valve mantle. This is the first record of Melosira undulata var. undulata and the second of M. muscigena in Brazil.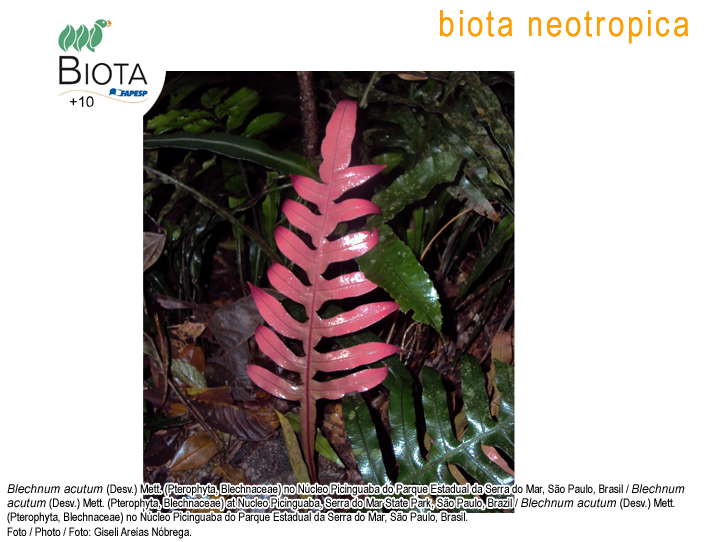 How to Cite
Nardelli, M. S., Tremarin, P. I., Ludwig, T. A. V., & Bueno, N. C. (2016). Melosira (Diatomeae) taxa from the Iguaçu River in southern Brazil. Biota Neotropica, 16(4). Retrieved from //www.biotaneotropica.org.br/BN/article/view/1422