Acanthoceras and Urosolenia species (Diatomeae) in subtropical reservoirs from South Brazil: Ultrastructure, distribution and autoecology
Keywords:
centric diatom, lentic environments, State of Paraná, taxonomy
Abstract
Acanthoceras Honigmann and Urosolenia Round & Crawford emend. Rott, Kling & McGregor species were studied based on samples of 19 hydroelectric power plants reservoirs located in the State of Paraná, Southern Brazil. Autoecological informations of Urosolenia species complement the study. One Acanthoceras and four Urosolenia species were identified: A. zachariasii (Brun) Simonsen, U. amazonica Sala, Núãez-Avellaneda & Vouilloud, U. eriensis var. morsa (West & G.S.West) Bukhtiyarova, U. longiseta Zacharias and U. obesa Freire, Tremarin & Ludwig. Morphological variation of frustules was described and illustrated by optical and scanning electron microscopy, and compared with similar species such as U. delicatissima Sala, Núãez-Avellaneda & Vouilloud and U. eriensis var. eriensis (H.L.Smith) Round & Crawford. The pioneer record of U. amazonica to Brazil and unprecedent details of the ultrastructure of A. zachariasii and U. longiseta are included in this study. Cellular densities differed among evaluated reservoirs showing strong correlations with inorganic nitrogen concentrations, N/P ratio and temperature. The results suggested higher densities in periods of warmer temperatures and low availability of the nitrogen compounds and confirmed that species respond strongly to local environmental gradients.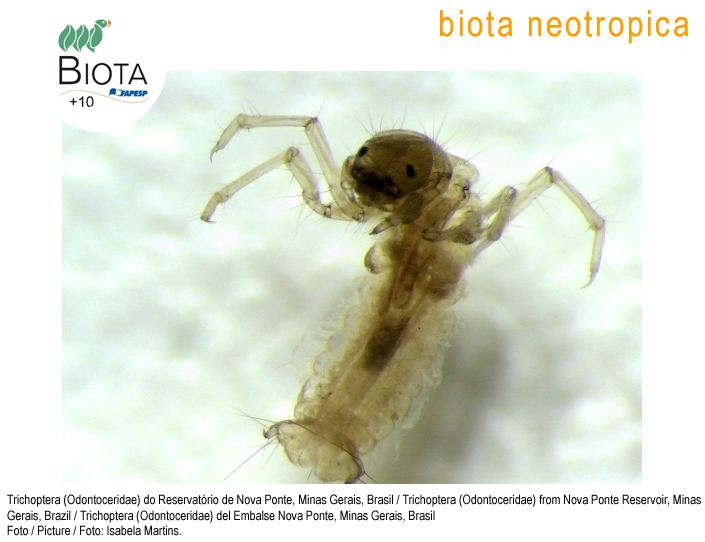 How to Cite
Tremarin, P. I., Freire, E. G., Algarte, V. M., & Ludwig, T. V. (2015). Acanthoceras and Urosolenia species (Diatomeae) in subtropical reservoirs from South Brazil: Ultrastructure, distribution and autoecology. Biota Neotropica, 15(1). Retrieved from https://www.biotaneotropica.org.br/BN/article/view/1308