Checklist of marine demersal fishes captured by the pair trawl fisheries in Southern (RJ-SC) Brazil
Keywords:
ichthyofauna, inventory, fishery resources, conservation
Abstract
Abstract: Demersal fishery resources are abundant on continental shelves, on the tropical and subtropical coasts, making up a significant part of the marine environment. Marine demersal fishery resources are captured by various fishing methods, often unsustainably, which has led to the depletion of their stocks. In order to inventory the marine demersal ichthyofauna on the Southern Brazilian coast, as well as their conservation status and distribution, this study analyzed the composition and frequency of occurrence of fish captured by pair trawling in 117 fishery fleet landings based in the State of São Paulo between 2005 and 2012. The ichthyofauna consisted of 245 species (81 families, 32 orders and 2 classes). Among the species, 50 species were classified as constant, 38 accessory and 157 accidental. Still, 13.47% of the species were listed as endangered; 35.29% of the Chondrichthyes and 11.85% of the Actinopterygii (15.1% of the total species) belong to the endemic fauna of the Biogeographic Province of Argentina. The richness was directly related to the oceanographic features of the study area, which determined the southern boundary of occurrence of several tropical species and the northern boundary of occurrence for temperate species. This is the region with the highest abundance of fishery resources in Brazil.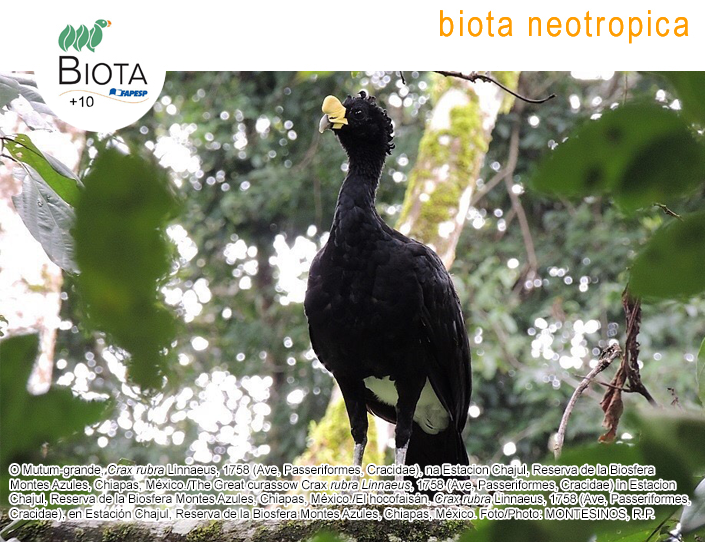 How to Cite
Rotundo, M. M., Severino-Rodrigues, E., Barrella, W., Petrere Junior, M., & Ramires, M. (2019). Checklist of marine demersal fishes captured by the pair trawl fisheries in Southern (RJ-SC) Brazil. Biota Neotropica, 19(1). Retrieved from //www.biotaneotropica.org.br/BN/article/view/1613