The use of fish in Ilhabela (São Paulo/Brazil): preferences, food taboos and medicinal indications
Keywords:
use of resources, artisanal fishermen, biodiversity, ethnoecology, human ecology
Abstract
This study was conducted in three communities of artisanal fishermen from Ilhabela, located on the northern coast of São Paulo, Brazil. The objective was to analyze the preferences, taboos and medicinal indications of fish and thus representing one of the interactions of fishermen with fish stocks. Data collection was conducted through interviews with the aid of semi-structured questionnaires. We interviewed 25 families, 29 residents in three communities studied during our fieldwork for data collection. Five interviews were done in Jabaquara Beach, 6 in Fome Beach and 14 Serraria Beach. During the interviews, 18 species were cited as preferred for consumption, 11 species considered to be taboo (food prohibited), 5 species were cited as avoided as food, and 4 species indicated in case of illness. The families of fishermen prefer to consume finfish and do not consume puffer fish, the latter probably due to its toxic characteristic. Fish such as little tunny, largehead hairtail, shark, serra mackerel and king mackerel are avoided by unhealthy people and in cases of wounds, inflammation, pregnancy and postpartum. Other fish, such as sea chubs, silver porgy, bluefish and grouper are reported as medicinal in these situations. Aspects related to fish consumption are part of the knowledge of fishermen and their families and provide a wealth of information that combined to biological information is useful for the conservation of fishery resources. Data such as those presented in this study, regarding the use of aquatic animals for treatment of diseases, could serve as a basis for future studies on substances that contain active elements in curing diseases.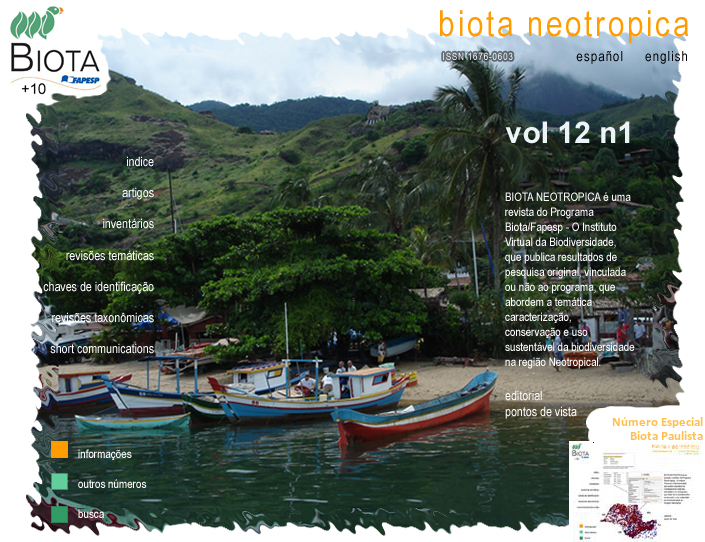 How to Cite
Ramires, M., Rotundo, M. M., & Begossi, A. (2012). The use of fish in Ilhabela (São Paulo/Brazil): preferences, food taboos and medicinal indications. Biota Neotropica, 12(1). Retrieved from //www.biotaneotropica.org.br/BN/article/view/905