Catálogo dos Cecidomyiidae (Diptera) do estado do Rio de Janeiro
Keywords:
Cecidomyiidae, Diptera, Insecta
Abstract
About 500 species of 170 genera of the Cecidomyiidae are known in the Neotropical Region. The cecidomyiids are poorly known in Brazil, where 159 named species of 75 genera have been reported. Most of the species known in Brazil have been reported from the State of Rio de Janeiro where 95 species of 47 genera have been recorded. The main goal of this paper is to contribute to the knowledge of the diversity of the cecidomyiids in the State of Rio de Janeiro.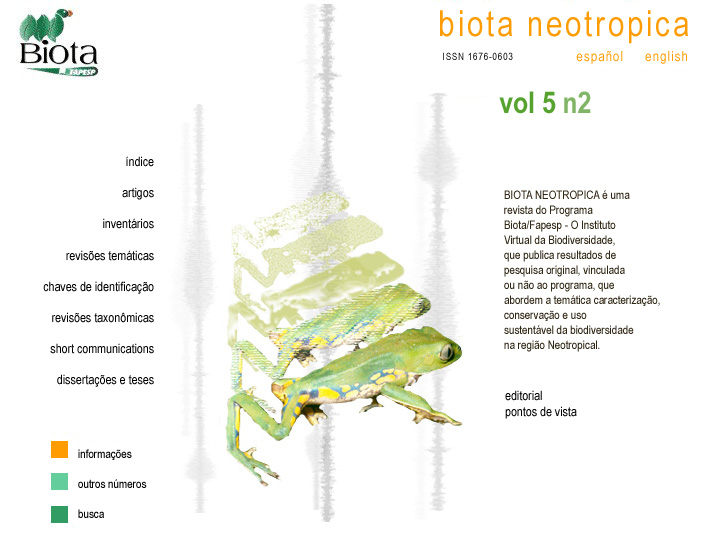 How to Cite
Maia, V. C. (2005). Catálogo dos Cecidomyiidae (Diptera) do estado do Rio de Janeiro. Biota Neotropica, 5(2). Retrieved from https://www.biotaneotropica.org.br/BN/article/view/155