Insect galls on Myrtaceae: richness and distribution in brazilian restingas
Keywords:
Atlantic Forest, diversity, endemism, plant-insect interaction
Abstract
Abstract: Inventories in Brazilian restingas have been indicating that Myrtaceae are the plant family with the greatest richness of insect galls. A compilation of published data plus new records was elaborated with the aim of stablishing the number of gall morphotypes on this family in this physiognomy of the Atlantic Forest, producing a list of galled species, pointing out the predominant gall features, evaluating the taxonomical knowledge of the gallers, listing the associated fauna, and based on host plant endemisms and monophagy proposing the endemism of some galling species. Myrtaceae harbor 111 morphotypes of insect gall (about 75% induced by Cecidomyiidae, Diptera) on 25 host plant species, 15 endemic. Eugenia L. highlights as the plant genus with the highest number of galled species and gall richness. Leaves are the most galled organ. There is a predominance of globoid and fusiform shapes, green color, glabrous surface and a single internal chamber. The taxonomical data on gallers is deficient as many records have been presented at supraspecific levels. The associated fauna is rich and includes parasitoids, inquilines and predators. Twelve species of Cecidomyiidae, a single species of Curculionidae (Coleoptera) and one species of Eriococcidae (Hemiptera) have been associated exclusively with endemic hosts and then are proposed in the present study as endemic too. The geographical distribution of many galls and respective gallers are restricted to the State of Rio de Janeiro, where most inventories have been carried out. For the first time, Eugeniamyia dispar, previously known from a rural area of Rio Grande do Sul and restinga areas of São Paulo, is recorded in the State of Rio de Janeiro.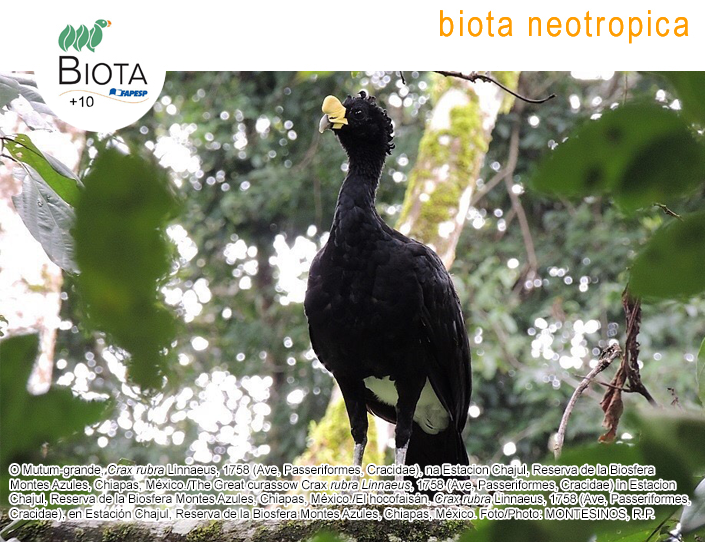 How to Cite
Maia, V. C. (2019). Insect galls on Myrtaceae: richness and distribution in brazilian restingas. Biota Neotropica, 19(1). Retrieved from https://www.biotaneotropica.org.br/BN/article/view/1597