Ichthyofauna of the Ribeirão Frutal and tributaries, upper Rio Paraná basin, Minas Gerais, Southeastern Brazil
Keywords:
Ichthyology, inventory, Neotropical region, Rio Grande, survey
Abstract
Abstract: The Ribeirão Frutal basin is located within the upper Rio Paraná system, in the Frutal municipality, Minas Gerais State, Southeastern Brazil. Until now, there was no complete ichthyological survey published for this small basin. Therefore, here we provided a list of fish species from the Ribeirão Frutal and some of its tributaries. We found 31 species of fishes representing five orders and ten families. We identify a likely undescribed and five non-native species in the Frutal basin. Lastly, we recommend new surveys of fishes in small hydrographic basins within upper Rio Paraná system.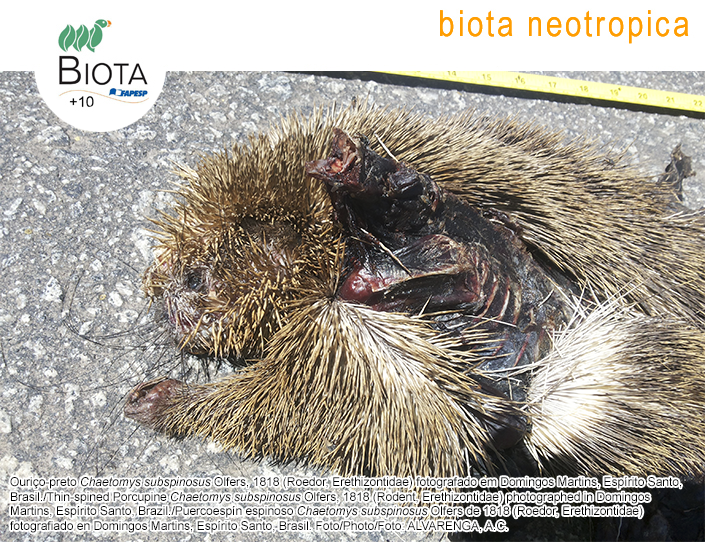 How to Cite
Azevedo-Santos, V. M., Coelho, P. N., & Deprá, G. de C. (2018). Ichthyofauna of the Ribeirão Frutal and tributaries, upper Rio Paraná basin, Minas Gerais, Southeastern Brazil. Biota Neotropica, 18(3). Retrieved from //www.biotaneotropica.org.br/BN/article/view/1521