Defensive repertoire of Xenodon dorbignyi (Serpentes, Dipsadidae)
Keywords:
defensive behavior, predation, snake, display
Abstract
The ability of a species to defend itself against a predator is directly correlated with its survivorship. Thus, prey/predator interaction mechanisms are important elements of the natural history of species. In this study, we examined the defensive repertoire of the South-American hognose snake (Xenodon dorbignyi) through simulations of predator attacks in the field. Nine defensive displays were observed. The most frequently observed displays were erratic movements, body flattening, head triangulation and tail display. No differences were detected in the defensive strategies shown by males and females, regardless of their reproductive state. Our findings suggest that X. dorbignyi has the ability to evaluate the level of threat imposed by the aggressor, with cryptic behavior, body flattening and locomotor escape as the primary defensive strategies, with other displays used as secondary responses to a predator attack. Our results support the hypothesis that X. dorbignyi is a mimic of both Micrurus and Bothrops.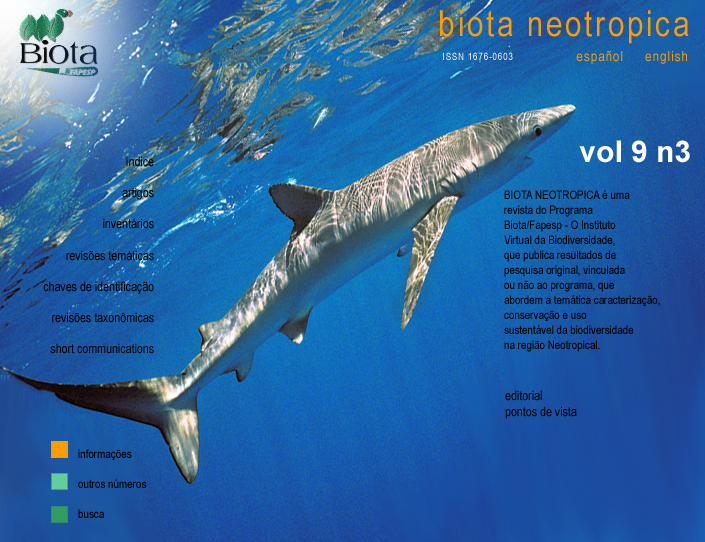 How to Cite
Tozetti, A. M., Oliveira, R. B. de, & Pontes, G. M. F. (2009). Defensive repertoire of Xenodon dorbignyi (Serpentes, Dipsadidae). Biota Neotropica, 9(3). Retrieved from //www.biotaneotropica.org.br/BN/article/view/532