Mites from fruit trees and other plants in State of Amapá
Keywords:
phytophagous mites, predaceous mites, diversity
Abstract
The objective of this study was to carry out a survey of mite species that occur on fructiferous and other economic important plants in the State of Amapá. The collect was made in two counties of the State of Amapá: Macapá and Calçoene. Nine species of plants belonging to seven families were studied and 226 mite species were identified, belonging to the families Ascidae, Phytoseiidae, Cunaxidae, Eriophyidae, Stigmaeidae, Tarsonemidae, Tenuipalpidae, Tetranychidae and Tydeidae. Five species in the tetranychid family were identified, which presented the highest richness of species.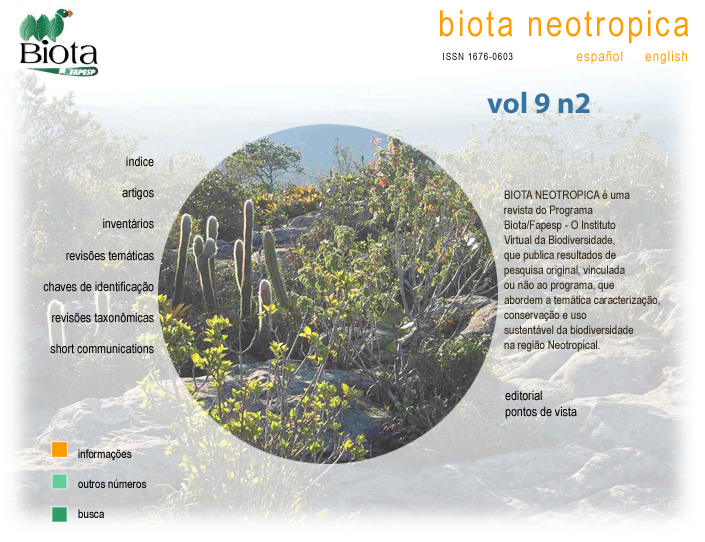 How to Cite
Mineiro, J. L. de C., Silva, W. R. da, & Silva, R. A. da. (2009). Mites from fruit trees and other plants in State of Amapá. Biota Neotropica, 9(2). Retrieved from //www.biotaneotropica.org.br/BN/article/view/513