Anastrepha species (Diptera: Tephritidae), their hosts and parasitoids in southern Amapá State, Brazil
Keywords:
Amazon, Fruit flies, Hymenoptera, Braconidae, Tephritoidea
Abstract
This work was carried out to record the species of Anastrepha, their host plants and associated parasitoids in Laranjal do Jari and Vitória do Jari, Amapá State. Fleshy fruits of 17 species of 13 families were sampled, from February to July of 2006, in main districts of both municipalities. Nine species of Anastrepha and six species of braconid parasitoids were sampled during this study.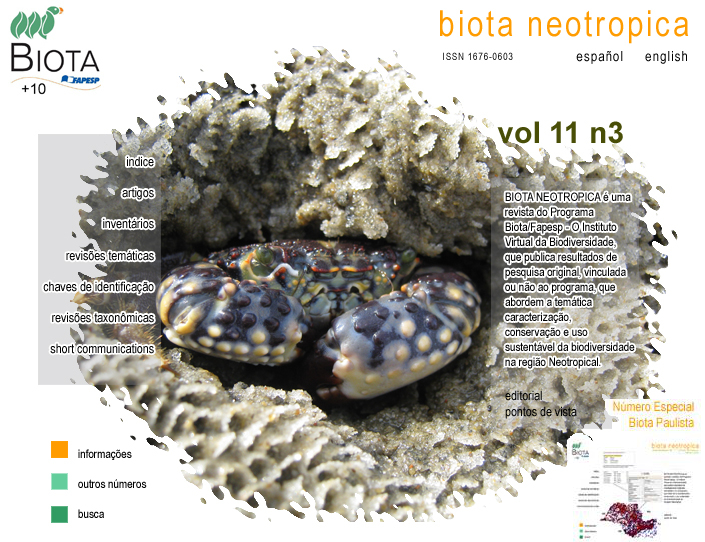 How to Cite
Silva, R. A. da, Lima, A. L., Xavier, S. L. O., Silva, W. R. da, Marinho, C. F., & Zucchi, R. A. (2011). Anastrepha species (Diptera: Tephritidae), their hosts and parasitoids in southern Amapá State, Brazil. Biota Neotropica, 11(3). Retrieved from //www.biotaneotropica.org.br/BN/article/view/867
Section
Short Communications