Leptasthenura setaria (Temminck, 1824) (Aves: Furnariidae) in the state of São Paulo, southeastern Brazil
Keywords:
Araucaria angustifolia, Araucaria forest, Araucaria Tit-Spinetail, conservation
Abstract
The Araucaria Tit-Spinetail Leptasthenura setaria is found exclusively in Parana-Pine Araucaria angustifolia, being classified as near-threatened by IUCN. We present seven new localities to Araucaria Tit-Spinetail from São Paulo, including the first state specimens. This species was recorded in native or planted Parana-Pine, in five reserves.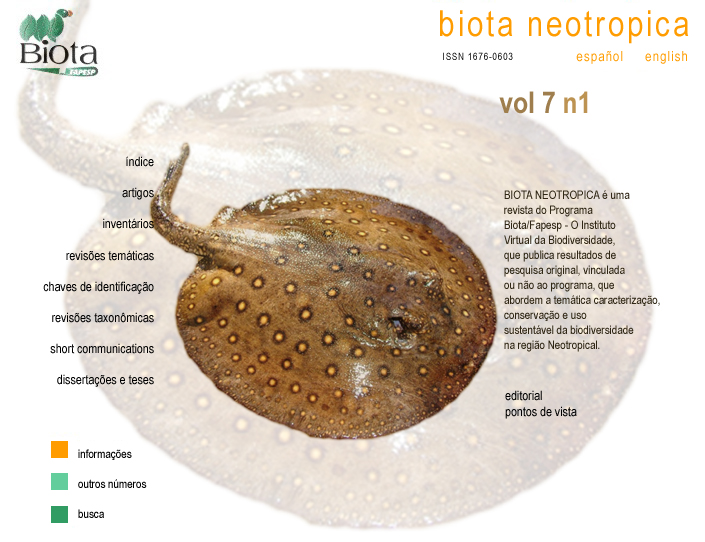 How to Cite
Antunes, A. Z., Alvarenga, H., Silveira, L. F., Eston, M. R. de, Menezes, G. V., & Santos, A. S. R. dos. (2007). Leptasthenura setaria (Temminck, 1824) (Aves: Furnariidae) in the state of São Paulo, southeastern Brazil. Biota Neotropica, 7(1). Retrieved from https://www.biotaneotropica.org.br/BN/article/view/263
Section
Short Communications