Identification key for the epiphytic hydroids (Cnidaria, Hydrozoa) from the São Sebastião Channel (SE Brazil)
Keywords:
epiphytism, benthos, hydrozoans
Abstract
The present study is a taxonomic key for epiphytic hydroids from the São Sebastião channel. It aims to help students and non-specialist researchers with the identification of those hydrozoans associated with vegetal substrata. Methods for hydroid preservation and slides preparation are described. Characters that distinguish the 36 species are presented.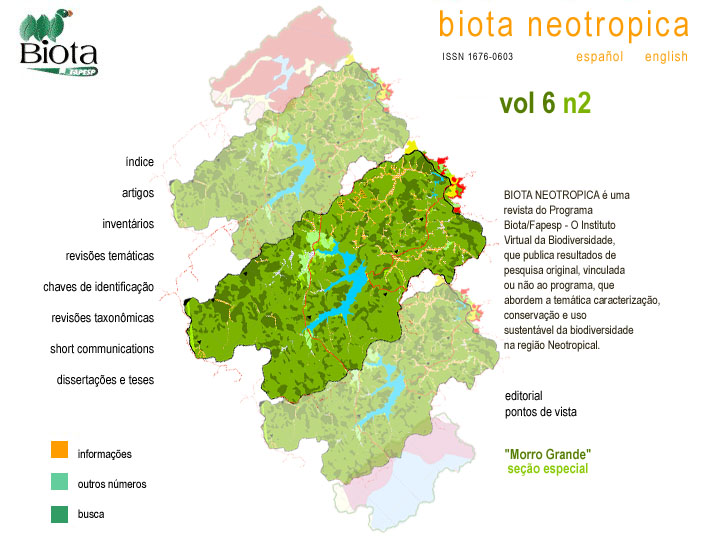 How to Cite
Oliveira, O. M. P. de, Marques, A. C., & Migotto, A. E. (2006). Identification key for the epiphytic hydroids (Cnidaria, Hydrozoa) from the São Sebastião Channel (SE Brazil). Biota Neotropica, 6(2). Retrieved from https://www.biotaneotropica.org.br/BN/article/view/218
Section
Identification Keys