Marine data management in the Brazilian context
Keywords:
marine and coastal environments, database, geoportals, habitat mapping
Abstract
In a context of rapidly growing demand of information and production of technical and scientific knowledge about biotic and abiotic parameters of marine and coastal environments, the process of design integrated databases programs and geo-portals for disseminating information becomes imperative. Although isolated efforts have been proposed in recent years in Brazil, the creation of broadly accessible databases seems inevitable. Furthermore, the peculiarities of acquisition and processing marine data (expensive, complex and dynamic) demand an optimization of time and resources for new research projects and knowledge basis. In this work we address this issue contextualizing the demands for the implementation and marine data modelling projects, focusing on theoretical and practical aspects providing guidelines and connectivities establishing future efforts towards the dissemination of marine and coastal information in Brazil.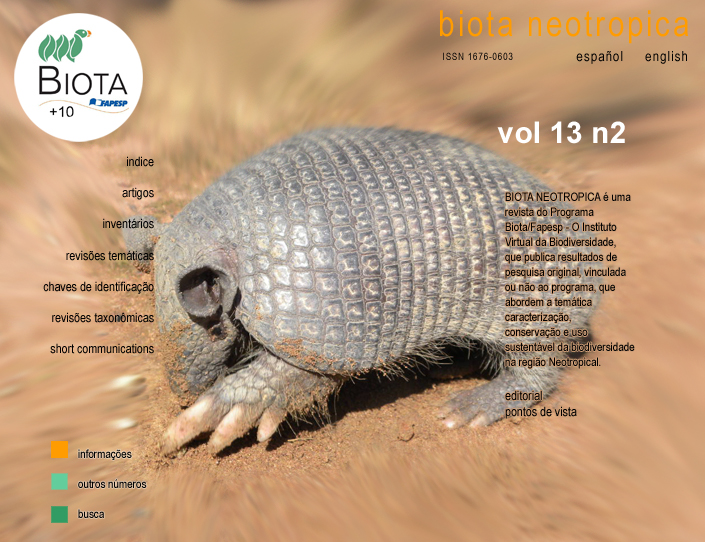 How to Cite
Conti, L. A., Oliveira, M. C. de, Estrada, T. E. M. D., & Marques, A. C. (2013). Marine data management in the Brazilian context. Biota Neotropica, 13(2). Retrieved from https://www.biotaneotropica.org.br/BN/article/view/1187