Checklist of mammals from Goiás, central Brazil
Keywords:
Atlantic Forest, Bats, Cerrado, Inventory, Large mammals, Small non-volant mammals
Abstract
Abstract: The state of Goiás, in central Brazil, is covered mainly by the Cerrado domain, with the Alto Paraná Atlantic Forest occupying its central-southern portion. Goiás is one of the 20 Brazilian federative units without a mammal checklist. In this study, we provide the first checklist of mammals from Goiás state. We recorded mammal species based primarily on the analysis of specimens housed in scientific collections as well as on literature with associated voucher material. We listed 191 mammalian species belonging to 125 genera, 31 families and 10 orders, which represents 25.2% of the mammal species occurring in Brazil. The most speciose orders were Chiroptera (90 spp.), followed by Rodentia (43 spp.), Carnivora (19 spp.) and Didelphimorphia (17 spp.). The following orders accounted for a smaller portion of the state diversity: Cetartiodactyla (7 spp.), Cingulata (7 spp.), Primates (4 spp.), Pilosa (2 spp.), Lagomorpha (1 sp.), and Perissodactyla (1 sp.). A total of 28 species (14.7%), mainly represented by medium and large-sized mammals, are nationally threatened while 12 (6.3%) are globally threatened. Our results indicate great portions of the state lacking a proper survey of mammals, especially the northwestern portion. We discuss species richness, distribution and conservation status of the mammals of Goiás state in national and regional scenarios. We highlight the need for mammal inventories based on complementary survey techniques with the collection of vouchers in order to provide karyologic, molecular, morphologic, parasitologic, and ecological data. These informations are the basis for integrative studies that lead to the understanding of current mammalian richness and diversity. Indeed, knowledge on species richness distribution in the state will guide conservation strategies, especially in areas undergoing habitat loss and fragmentation, such as the central-southern portion of Goiás.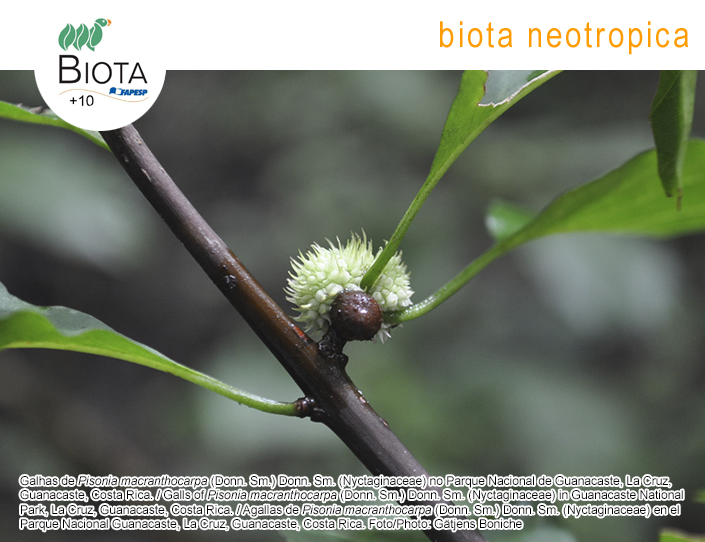 How to Cite
Hannibal, W., Zortéa, M., Calaça, A. M., Carmignotto, A. P., Bezerra, A. M. R., Carvalho, H. G., Bonvicino, C. R., Martins, A. C. M., Aguiar, L. M. S., Souza, M. B. de, Mattos, I. de, Oliveira, R. F., Brito, D., Silva, D. A., Guimarães, M. A., Carmo, E. M. B. do, & Moreira, J. C. (2021). Checklist of mammals from Goiás, central Brazil. Biota Neotropica, 21(3). Retrieved from //www.biotaneotropica.org.br/BN/article/view/1860