Bats and COVID-19: villains or victims?
Keywords:
Chiroptera, spillovers, wildlife, zoonoses, zoonotic spillovers
Abstract
Abstract Since the beginning of the COVID-19 pandemic, bats are being pointed as responsible for its origin, even without solid scientific evidence. In this opinion piece, we discuss the most updated information on bats and COVID-19 and argue that bats should not be blamed for a disease they are not responsible for. Bats should be seen not as dangerous animals but, instead, as sources of several scientific insights useful for human health.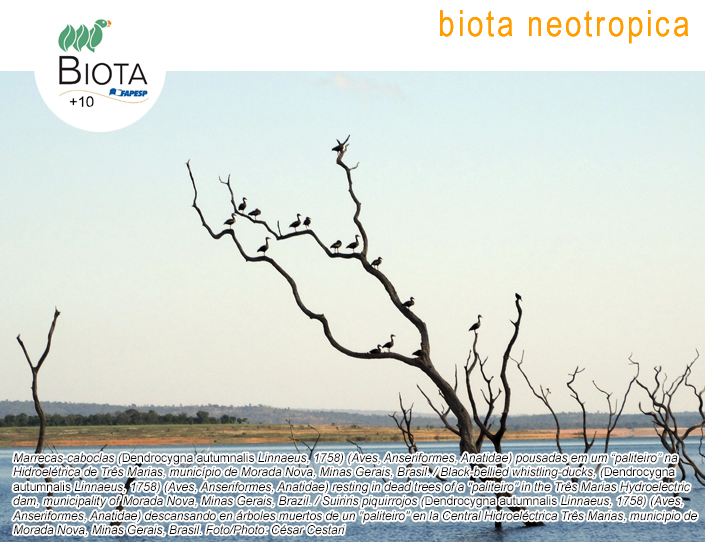 How to Cite
Pereira, M. J. R., Bernard, E., & Aguiar, L. M. S. (2020). Bats and COVID-19: villains or victims?. Biota Neotropica, 20(3). Retrieved from https://www.biotaneotropica.org.br/BN/article/view/1748