Checklist and contribution to the knowledge of the odonatofauna of Paraíba state, Brazil
Keywords:
Brazilian northeastern, List of species, Anisoptera, Zygoptera, Progomphus dorsopallidus, Macrothemis griseofrons
Abstract
Abstract: We present the first listing of odonatan species (Insecta: Odonata) that occur in the state of Paraíba, Brazil. There are 49 species and 29 genera registered, making Paraíba the third in number of species among the Brazilian states of northeastern region. The families with the largest number of species were Libellulidae, with 31 species and 15 genera, followed by Coenagrionidae with 11 species and 7 genera. Interior regions of the state are under-sampled, which should still lead to an underestimated number of species. In addition, we present taxonomic notes of two species collected during our expeditions: males of Progomphus dorsopallidus Byers, 1934 and females of Macrothemis griseofrons Calvert, 1909. Here, we detail important characteristics and present figures to aid their morphological identifications.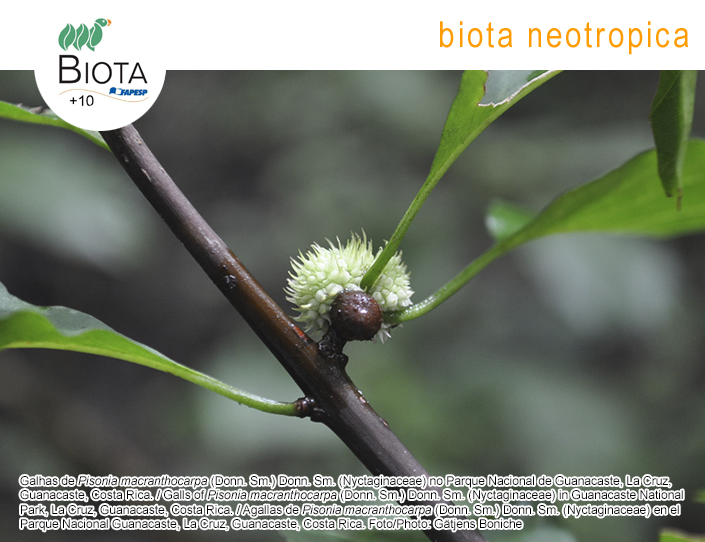 How to Cite
Koroiva, R., Pereira-Colavite, A., Batista, F. R. da C., & Vilela, D. S. (2021). Checklist and contribution to the knowledge of the odonatofauna of Paraíba state, Brazil. Biota Neotropica, 21(3). Retrieved from //www.biotaneotropica.org.br/BN/article/view/1828