Dragonflies and damselflies from the West of Minas Gerais, Brazil: checklist and new records
Keywords:
Zygoptera, Anisoptera, biodiversity, species list, inventory
Abstract
Abstract: The knowledge about the richness and distribution of Brazilian dragonflies is still being unveiled. Over the years, inventories, reviews, and descriptions have been made. These contributions, apart from the taxonomic value, also provide valuable data on the occurrence of species and their distributions, which are rarely accompanied by notes about natural history and behavior. Keeping this legacy in mind, we collected dragonflies between 2011 and 2019 in Minas Gerais state, which resulted in the registration of 90 species, 41 genera and 11 families. Our results also increase distribution data, an important tool for conservation actions, and provide additional information about habitat and biology of species.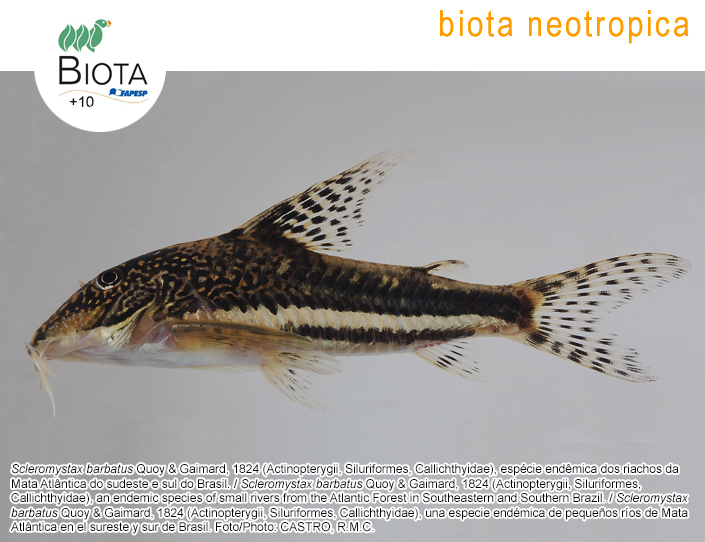 How to Cite
Vilela, D. S., Koroiva, R., Tosta, T. H. A., Novaes, M. C., & Guillermo-Ferreira, R. (2020). Dragonflies and damselflies from the West of Minas Gerais, Brazil: checklist and new records. Biota Neotropica, 20(1). Retrieved from //www.biotaneotropica.org.br/BN/article/view/1707