Effects of urbanization on the fauna of Odonata on the coast of southern Brazil
Keywords:
Anisoptera, aquatic conservation, aquatic insects, urban ecology, ponds, Zygoptera
Abstract
Abstract: Urbanization significantly increases the rates of environmental disturbance, being one of the main causes of habitat loss and biodiversity. The growing trend of converting the natural landscape into areas for real estate speculation in the coastal region of the southernmost part of Brazil is a current concern, as the region is home to unique ecosystems, such as dunes, wetlands and large brackish lagoons. As they are organisms sensitive to environmental changes, variations in the structure of Odonata communities are used as indicators of habitat quality reflecting the human impact on the environment. Here we assessed how the Odonata community is affected by the growing urbanization around natural ponds on the coast of the state of Rio Grande do Sul, testing the hypothesis that the increase in the percentage of urbanization negatively influences the Odonata community, following the same pattern found for other groups of invertebrates. The collections took place in 28 coastal ponds, which were classified as urbanized and non-urbanized based on the surrounding ground cover. Anisoptera's richness, abundance and composition were influenced by urbanization, but the same was not found for Zygoptera. The analysis of indicator species specifies three species associated with non-urbanized areas: Erythrodiplax sp.1, Erythemis credula and Telebasis corallina. Our study highlights the importance of Odonata as organisms that indicate environmental integrity and reinforces the need for urban planning strategies that favor the conservation and maintenance of the environments affected by urbanization.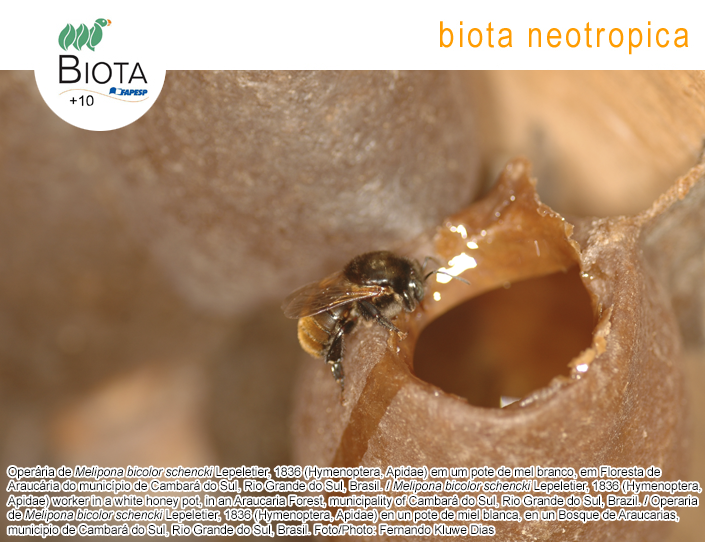 How to Cite
Sganzerla, C., Dalzochio, M. S., Prass, G. dos S., & Périco, E. (2021). Effects of urbanization on the fauna of Odonata on the coast of southern Brazil. Biota Neotropica, 21(1). Retrieved from https://www.biotaneotropica.org.br/BN/article/view/1794