Flagging a species as threatened: the case of Eptesicus taddeii, an endemic bat from the Brazilian Atlantic Forest
Keywords:
Chiroptera, conservation policy, endangered species, IUCN, Red List
Abstract
The IUCN Red List is an important conservation tool. Although its criteria are used worldwide, in most cases the classification process per se is restricted to a group of experts with restricted or no participation of the general public. This may raise concerns from final Red List users, which, without knowing the data or procedures adopted by the experts, may argue on the outcomes, final classification adopted, or the overall use of the lists. IUCN recommends that all assessments must be backed up by data and justifications, making them as accurate and transparent as possible. We describe here the assessment of Eptesicus taddeii, a bat species endemic to the southern Atlantic Forest of Brazil, indicating how and why the species was flagged as Vulnerable - B2ab(i, ii, iii) during its national evaluation.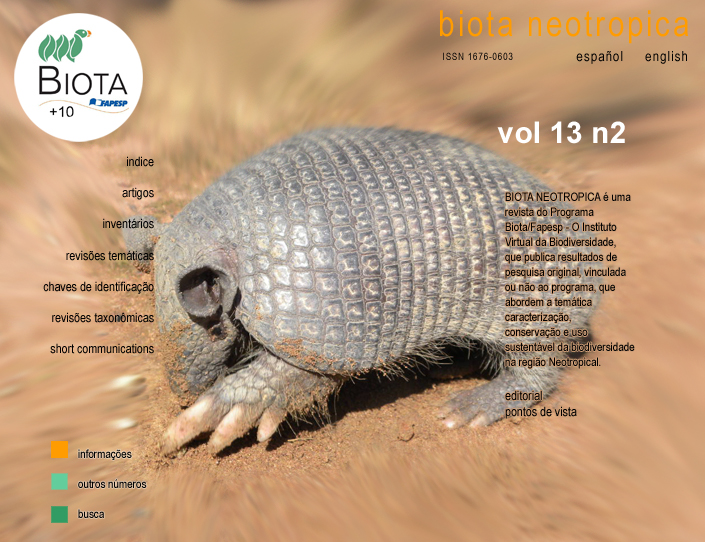 How to Cite
Bernard, E., Nascimento, J. L. do, & Aguiar, L. M. de S. (2013). Flagging a species as threatened: the case of Eptesicus taddeii, an endemic bat from the Brazilian Atlantic Forest. Biota Neotropica, 13(2). Retrieved from https://www.biotaneotropica.org.br/BN/article/view/1244
Section
Short Communications