Marine ichthyofauna of Santa Catarina Island, Southern Brazil: checklist with comments on the species
Keywords:
fish, species list, Southwest Atlantic
Abstract
Abstract: This study aimed to present a checklist of marine fishes from coastal environments of the Island of Santa Catarina, including comments on the zoogeographic affinities, conservation status of each species, and functional groups. A total of 169 fish species belonging to 30 orders and 58 families were recorded. The most speciose families were Sciaenidae, Carangidae and, Engraulidae, representing 26,62% of the recorded species. Anchoa was the richest genus, followed by Sphoeroides and Cynoscion. Most of the species have their distribution limited to the western Atlantic, and two groups of fish were distinguished according to the species distributions: 1) species occurring in the Caribbean and in the Brazilian Province; and 2) Transatlantic species. Thirteen species are critically threatened, 10 are overexploited on the Brazilian coast, and 2 are threatened by extinction. Most of the species are either marine stragglers or marine migrants, and most of them are zoobenthivores, piscivores, or both.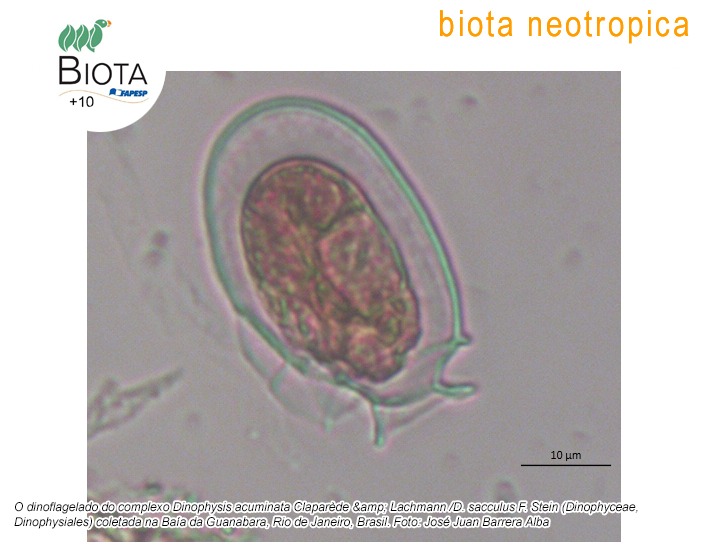 How to Cite
Ribeiro, G. C., Cattani, A. P., Hostim-Silva, M., Clezar, L., Passos, A. C. dos, Soeth, M., Cardoso, O. R., & Spach, H. L. (2019). Marine ichthyofauna of Santa Catarina Island, Southern Brazil: checklist with comments on the species. Biota Neotropica, 19(3). Retrieved from //www.biotaneotropica.org.br/BN/article/view/1652