The effects of fish feeding by visitors on reef fish in a Marine Protected Area open to tourism
Keywords:
Abudefduf saxatilis, behavior, fish feeding, in situ experiment, South Atlantic, tide pools
Abstract
Abstract: Coral reef-based tourism has risen sharply across the globe, coupled with an increase in fish feeding by visitors. Studies indicate that fish feeding is one of the leading causes of changes in distribution patterns, abundance, the structure of marine fish communities, and fish behavior. The aim of this study was to determine the effect of human presence and fish feeding on the behavior of reef fish by conducting in situ experiments in tide pools in a Marine Protected Area located at the northern limit of the Abrolhos Bank in the South Atlantic Ocean. Eight feeding sessions were conducted and filmed, resulting in a total of 160 minutes of video footage. Each filming session recorded four different experimental conditions alternating between human presence, human absence, and fish feeding. Our findings suggest that fish feeding may cause changes in fish behavior, such as habituation to human presence, conditioning to fish feeding, increased aggressiveness, attacks on humans, and short-term changes in species distribution. The continuation of fish feeding over time can cause an increase in the size of the populations of species that consume food provided during feeding and consequently trigger changes in the structure of communities.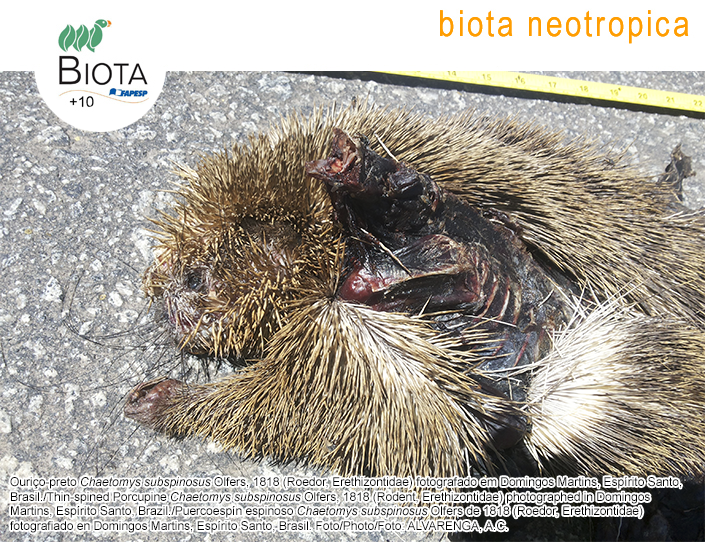 How to Cite
Paula, Y. C. de, Schiavetti, A., Sampaio, C. L. S., & Calderon, E. (2018). The effects of fish feeding by visitors on reef fish in a Marine Protected Area open to tourism. Biota Neotropica, 18(3). Retrieved from //www.biotaneotropica.org.br/BN/article/view/1551