Fishes from the Jaru Biological Reserve, Machado River drainage, Madeira River basin, Rondônia State, northern Brazil
Keywords:
Amazon, freshwater, conservation, ichthyofauna, inventory
Abstract
Abstract: This work assessed freshwater fishes collected at 12 stations located along the Tarumã River, middle Machado River, Madeira River basin. The fieldwork took place in May and September 2015 during the high and low water seasons, respectively. We gathered 1,482 specimens representing seven orders, 30 families, 54 genera and 74 species using seine, gill, and hand nets. The family Characidae was the most representative, exhibiting the highest number of species captured. The species with the greatest abundance were Hemigrammus vorderwinkleri, Hyphessobrycon bentosi, Hemigrammus cf. bellottii, Bryconella pallidifrons, and Apistogramma resticulosa. Two species that remained unidentified are probably a new species. This study represents the third fish survey totally conducted at a Conservation Unit in the Rondônia State, and will certainly provide valuable information for future investigations on biodiversity conservation in the Machado River.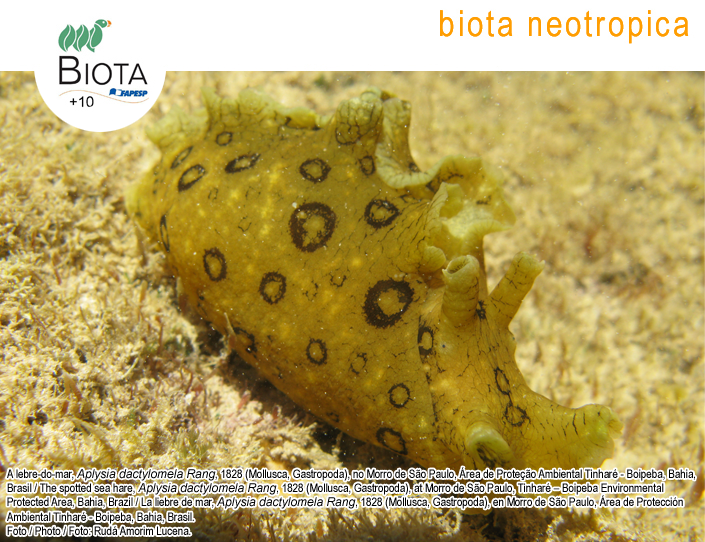 How to Cite
Costa, I. D., Ohara, W. M., & Almeida, M. (2017). Fishes from the Jaru Biological Reserve, Machado River drainage, Madeira River basin, Rondônia State, northern Brazil. Biota Neotropica, 17(1). Retrieved from //www.biotaneotropica.org.br/BN/article/view/1430