Ichthyofauna of the upper Juruena river on Chapada dos Parecis, Mato Grosso, Brazil
Keywords:
South America, Neotropical fish, Amazon, endemism
Abstract
Abstract The fishes herein included were collected in four small streams of the upper rio Tapajós basin. Through fieldwork carried out in 2011, 2013 and 2014 during the low water season 1.728 specimens belonging to 22 species distributed in 11 families, and five orders were captured. Characidae was the most representative family both in number of species and specimens captured. The most abundant species were Hyphessobrycon melanostichos, H. hexastichos, and H. notidanos. Five species are recognized as new, and four as endemic to the upper rio Tapajós basin. This study represents the first fish inventory for the region and will provide valuable information for the conservation of the poorly known diversity of fishes of the Chapada dos Parecis, in the headwaters of the upper rio Tapajós basin.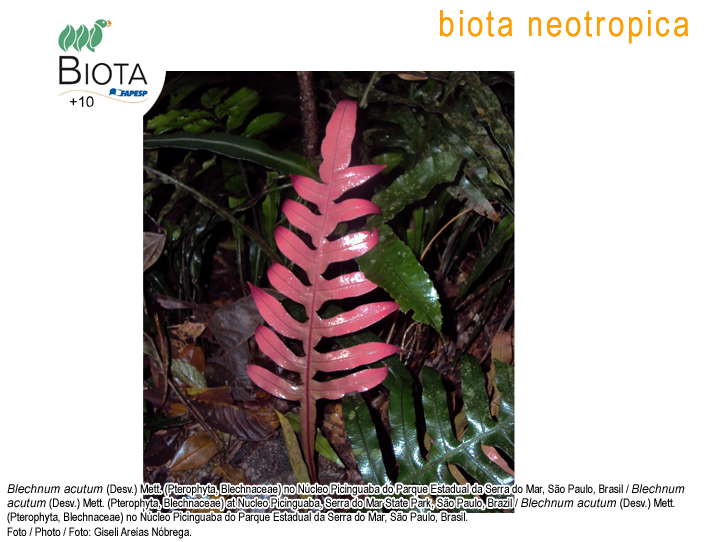 How to Cite
Ohara, W. M., & Loeb, M. V. (2016). Ichthyofauna of the upper Juruena river on Chapada dos Parecis, Mato Grosso, Brazil. Biota Neotropica, 16(4). Retrieved from //www.biotaneotropica.org.br/BN/article/view/1416