Headwater stream fish fauna from the Upper Paranapanema River basin
Keywords:
fish communities, estimated richness, rare species
Abstract
Abstract The Paraná River basin has about 600 fish species. In the Upper Paraná, 310 fish species were recorded, with 52 species were registered in the streams and headwaters of the Paranapanema River. The aim of this study was to characterize the stream fish communities in the Upper Paranapanema River basin. Samplings were conducted with electrofishing during the dry season in the year of 2014. The collection effort consisted of 30 streams stretches. As a result, 41 species of stream fish were recorded in the Upper Paranapanema River basin, distributed in 26 genera, 11 families and 7 orders. Thirty-nine percent of the species can be considered rare, 41% intermediate and 20% common. We captured approximately eight species by stream stretch and the estimated richness (Schao2) was 40 ± 6 species. Around 40% of the individuals had less than 50 mm in length.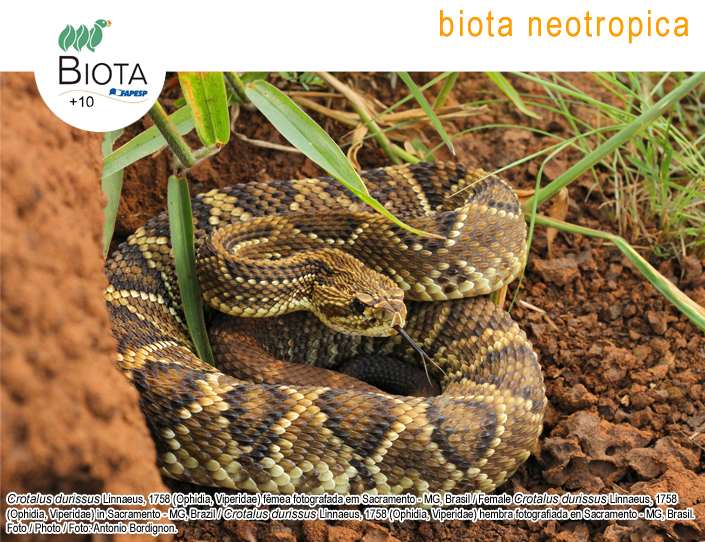 How to Cite
Cetra, M., Mattox, G. M. T., Ferreira, F. C., Guinato, R. B., Silva, F. V., & Pedrosa, M. (2016). Headwater stream fish fauna from the Upper Paranapanema River basin. Biota Neotropica, 16(3). Retrieved from https://www.biotaneotropica.org.br/BN/article/view/1404