Pebapomberus, a new orthoclad genus from Brazil (Diptera: Chironomidae, Orthocladiinae)
Keywords:
new species, Brazil, São Paulo State, Santa Catarina State, Neotropical region, Mata Atlântica
Abstract
The genus Pebapomberus gen. n. is erected for P. rugendas sp. n. from Santa Catarina and São Paulo States and P. euniceae sp. n., from São Paulo State. The genus is characterized by bare eyes without dorsomedian extension; anterior simple and posterior scalpellate, weak acrostichals; bare wing membrane; squama with few setae; large, wedge-shaped anal point; and gonostylus with large, flattened apical lobe.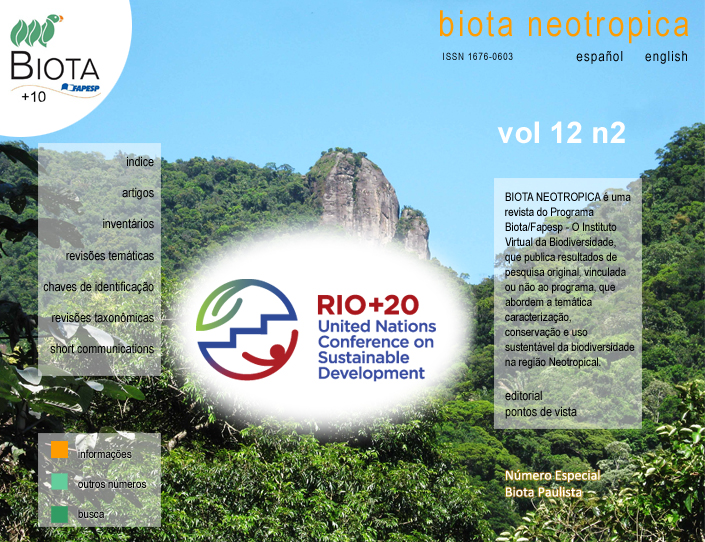 How to Cite
Mendes, H. F., & Andersen, T. (2012). Pebapomberus, a new orthoclad genus from Brazil (Diptera: Chironomidae, Orthocladiinae). Biota Neotropica, 12(2). Retrieved from //www.biotaneotropica.org.br/BN/article/view/931