Anurans of a riparian forest in Sao Carlos, state of Sao Paulo, Brazil
Keywords:
amphibia, ecology, community, transition zone, cerrado, atlantic forest
Abstract
We surveyed anuran amphibians in a riparian forest fragment of the Córrego do Espraiado, located at the Universidade Federal de São Carlos, Municipality of São Carlos, state of São Paulo, southeastern Brazil. During March 2009 and February 2010 we did weekly surveys in which we recorded 13 anuran species. The species showed a seasonal reproductive activity. In addition, we found a positive correlation between the number of reproductively active species and photoperiod. We also found that the studied community was more similar to those of transitional areas between the Atlantic Forest and Cerrado than those of the nearby Cerrado fragments.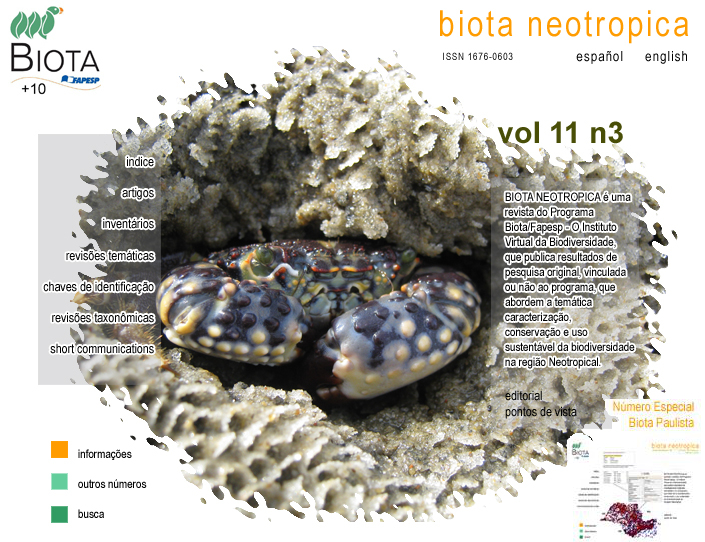 How to Cite
Sabbag, A. F., & Zina, J. (2011). Anurans of a riparian forest in Sao Carlos, state of Sao Paulo, Brazil. Biota Neotropica, 11(3). Retrieved from https://www.biotaneotropica.org.br/BN/article/view/846