Changes in the Brazilian Forest Code: potential impacts on the ichthyofauna
Keywords:
conservation, stream, fishes, habitat loss
Abstract
In this paper is presented an analysis of possible impacts that the reduction of native vegetation, especially riparian forests, can have on the fish fauna. Three sets of primary functional aspects performed by riparian forests are discussed: transferring of solar energy to the aquatic environment, trapping nutrients and sediments that enter the rivers and transfer of organic material between the terrestrial and aquatic environments. Any modification which results in further loss of native vegetation, in permanent preservation areas or in protection reserves, may generate losses of species, faunal homogenization and reduction of fish biomass.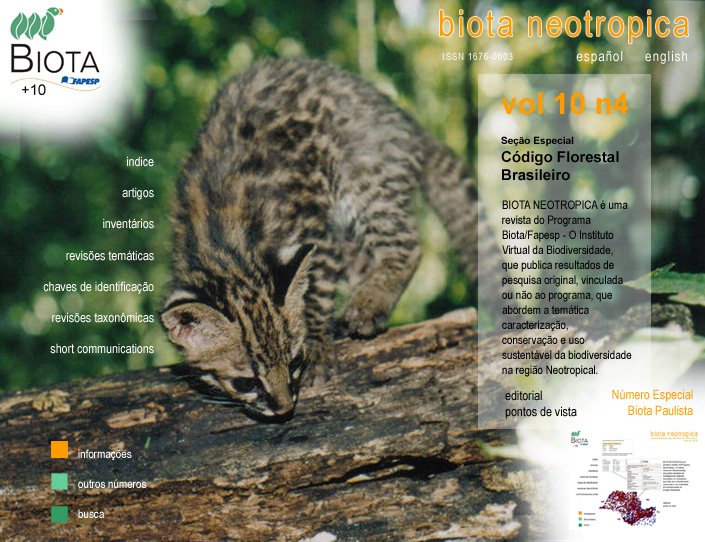 How to Cite
Casatti, L. (2010). Changes in the Brazilian Forest Code: potential impacts on the ichthyofauna. Biota Neotropica, 10(4). Retrieved from //www.biotaneotropica.org.br/BN/article/view/712