Identification key for woody species of an Atlantic Rain Forest remnant, in the Southeast of Brazil, based on vegetative characters
Keywords:
Submontane Dense Ombrophylous Forest, dichotomous identification key
Abstract
Our main objective was to elaborate an identification key for 185 woody species from an Atlantic Rain Forest fragment in Cananéia, in the South of São Paulo State (24° 54' S and 47° 56' W). The key is based on morphological characters such as phyllotaxis, leaf type and shape, stipules, indument, exsudates, and glands. Images of branches, details of the reproductive and vegetative structures of 123 species were acquired to support the species identification. Most of the species (84%) can be easily separated in the key based on vegetative characters. For the other species, reproductive characters must be also considered.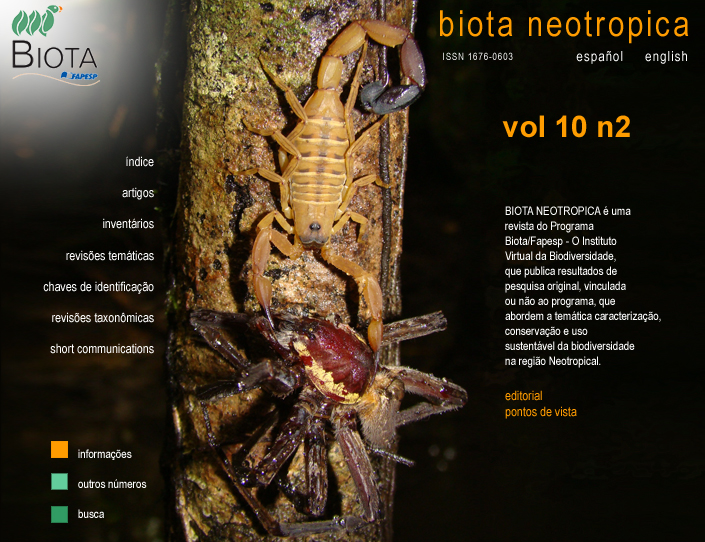 How to Cite
Urbanetz, C., Tamashiro, J. Y., & Kinoshita, L. S. (2010). Identification key for woody species of an Atlantic Rain Forest remnant, in the Southeast of Brazil, based on vegetative characters. Biota Neotropica, 10(2). Retrieved from https://www.biotaneotropica.org.br/BN/article/view/706
Section
Identification Keys