A new Brazilian species of Psychoda Latreille, 1796 (Diptera, Psychodidae) collected in a bromeliad
Keywords:
Psychodinae, Psychoda, Neotropical Region, Brazil, new species, bromeliad
Abstract
A new species of Psychoda Latreille is described from Brazil. It is the first species of the genus to be collected in a bromeliad. The number of known Psychoda species from Brazil has increased to seven with this description of Psychoda romeroi sp. nov.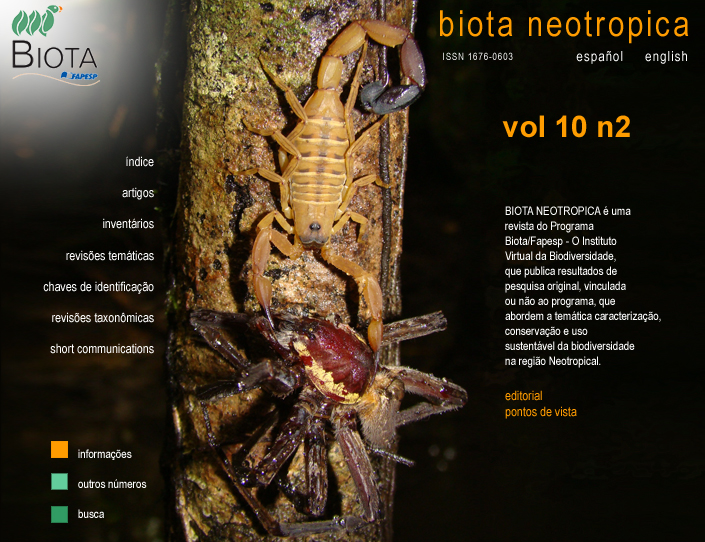 How to Cite
Bravo, F., Lopes, P. S., & Bastos, S. (2010). A new Brazilian species of Psychoda Latreille, 1796 (Diptera, Psychodidae) collected in a bromeliad. Biota Neotropica, 10(2). Retrieved from https://www.biotaneotropica.org.br/BN/article/view/691