New records of Litopeltis Hebard, 1920 from Brazil and description of two new species (Blaberidae, Epilamprinae)
Keywords:
Rio de Janeiro, São Paulo, Blattaria, taxonomy
Abstract
In this paper was assinalated one new records and two new species of Litopeltis from Brazil: L. paineirense sp. nov and L. ribeiropretano sp. nov. which are similar to L. bispinosa (Saussure, 1893) and distinguished by characters of the morphology of genitalia.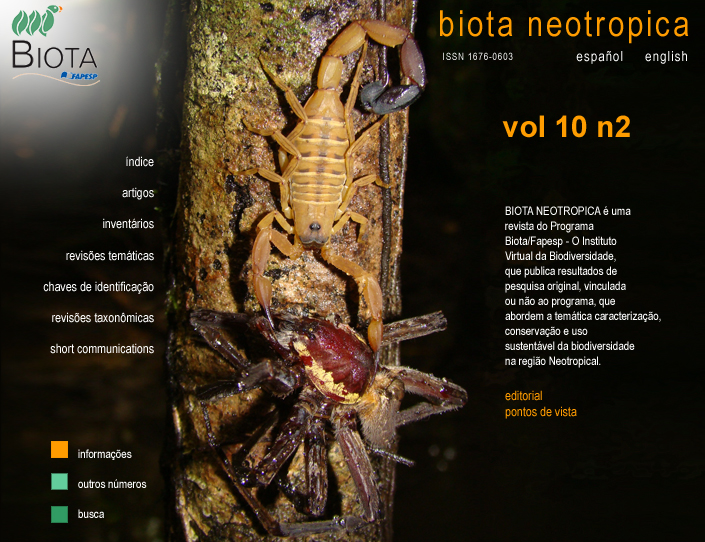 How to Cite
Lopes, S. M., & Oliveira, E. H. de. (2010). New records of Litopeltis Hebard, 1920 from Brazil and description of two new species (Blaberidae, Epilamprinae). Biota Neotropica, 10(2). Retrieved from https://www.biotaneotropica.org.br/BN/article/view/680