Blattaria from Museu de La Plata, Argentina: New records for Blaberus affinis Jurberg, Albuquerque, Rebordões, Gonçalves & Felippe, 1977 and Blaberus scutatus Saussure & Zehntner, 1894 (Blaberidae, Blaberinae)
Keywords:
Collection, La Plata Museum, Blattaria, new records
Abstract
Abstract The habitus of the males of seven species of Blaberus that belong to the Blattaria collection of the La Plata Museum from Argentina (of which two are new occurrences for the country) are illustrated and are classified into the appropriate groups. Information on their collection sites, synonyms and updated geographic distribution is also provided. In total, 27 Blaberus specimens were studied and will be returned to the collection of the Entomology from the Museu de La Plata, Buenos Aires, Argentina.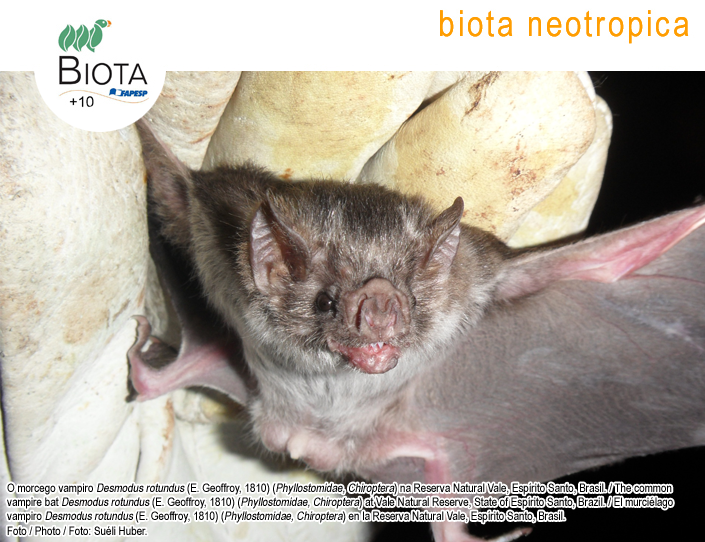 How to Cite
Lopes, S. M., & Assumpção, M. (2017). Blattaria from Museu de La Plata, Argentina: New records for Blaberus affinis Jurberg, Albuquerque, Rebordões, Gonçalves & Felippe, 1977 and Blaberus scutatus Saussure & Zehntner, 1894 (Blaberidae, Blaberinae). Biota Neotropica, 17(3). Retrieved from https://www.biotaneotropica.org.br/BN/article/view/1463