Contribution to our knowledge of Brazilian Nyctiborinae (Blatellidae) with descriptions of new taxa
Keywords:
Eushelfordiella, new genus, new species, Blattaria, Taxonomy, Pará State
Abstract
In this paper one new genus (Eushelfordiella) with one new species (Eushelfordiella paraense) are described. A designation of the material type from Para State, Brazil is made. A new combination is proposed by transferring Paratropes amazonensis Rocha e Silva-Albuquerque (1957) to Eushelfordia Hebard, 1926.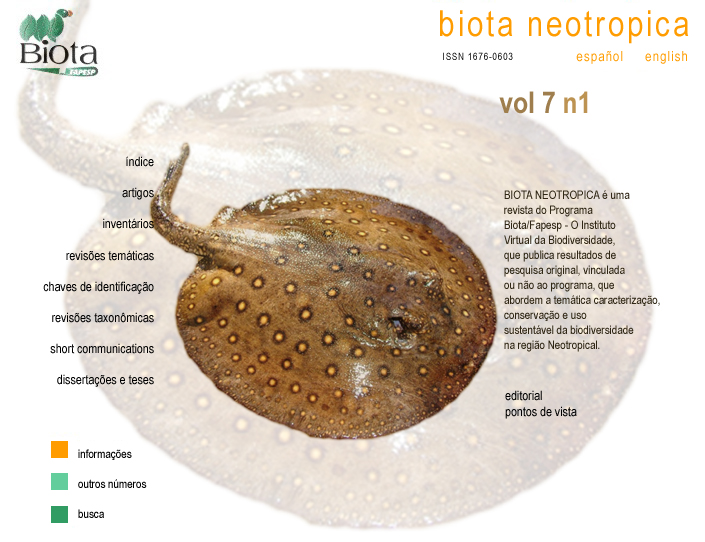 How to Cite
Lopes, S. M., & Oliveira, E. H. de. (2007). Contribution to our knowledge of Brazilian Nyctiborinae (Blatellidae) with descriptions of new taxa. Biota Neotropica, 7(1). Retrieved from https://www.biotaneotropica.org.br/BN/article/view/249