Ingestion of catfish by freshwater stingray: possible mistake or inexperience
Keywords:
Potamotrygon, catfishes as prey, feeding behavior, trophic ecology, Potamotrygonidae
Abstract
We report an individual of the freshwater stingray Potamotrygon falkneri caught with a decomposing catfish, Pimelodella gracilis, stuck in its oral cavity. The ingestion of catfishes by stingrays is possibly rendered difficult or hazardous due to the serrated spines on the dorsal and pectoral fins of this prey type. There are at least two possible explanations for the rotting catfish we found stuck in the mouth of a potamotrygonid ray: mistake or inexperience of the analyzed specimen. Both possibilities may be due to the fact that the ray was a young individual.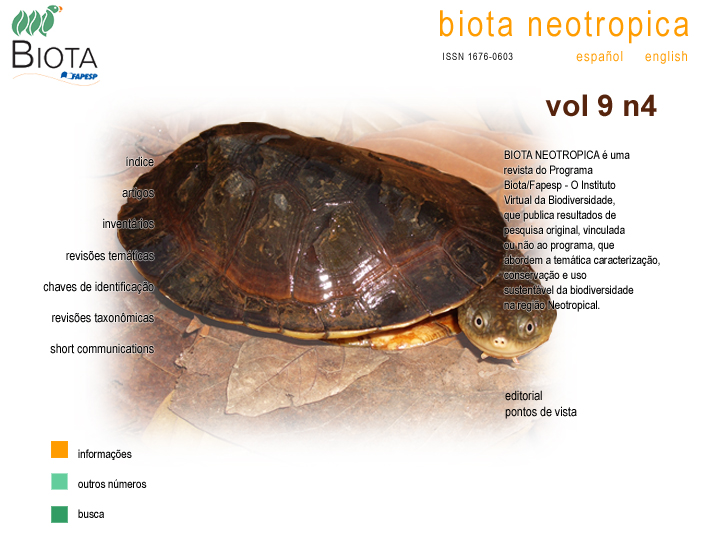 How to Cite
Garrone Neto, D., & Uieda, V. S. (2009). Ingestion of catfish by freshwater stingray: possible mistake or inexperience. Biota Neotropica, 9(4). Retrieved from https://www.biotaneotropica.org.br/BN/article/view/586
Section
Short Communications