Birds of the Estação Ecológica de Itirapina, State of São Paulo, Brazil
Keywords:
bird species, Brazil, Cerrado, conservation, endemism, threatened species
Abstract
Currently the Cerrado biome is one of the most threatened in the world because high taxes of destruction, mostly by agriculture and cattle. Few assessments of local bird diversity have been made in this biome, particularly in non core areas. The Estação Ecológica de Itirapina (EEI) maintains one of the last natural grassland savannah remnants of state of São Paulo, south-east Brazil. We conducted casual and systematic observations of birds in this reserve between 1998 and 2007, which altogether with additional literature revision yielded 231 species with recent occurrence. We report 38 species (16.4%) threatened with extinction in São Paulo and/or endemic to the Cerrado Region, an impressive result in comparison to other cerrado areas in São Paulo and even in Central Brazil. These results reinforce the importance of EEI for bird conservation and mean EEI is maintaining its function as a conservation unity. However, as a result of several menaces observed to this reserve during our ten years study, we suggest some management practices for the maintenance or even increasing of bird diversity in this reserve.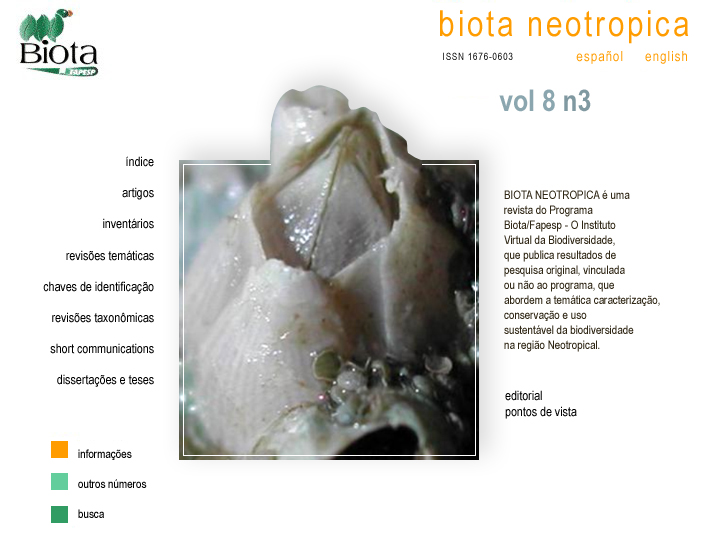 How to Cite
Motta-Junior, J. C., Granzinolli, M. A. M., & Develey, P. F. (2008). Birds of the Estação Ecológica de Itirapina, State of São Paulo, Brazil. Biota Neotropica, 8(3). Retrieved from https://www.biotaneotropica.org.br/BN/article/view/430