Validated cleaner: the cuculid bird Crotophaga ani picks ticks and pecks at sores of capybaras in southeastern Brazil
Keywords:
bird-mammal symbiosis, tick-removing, cleaning behaviour, Hydrochoerus
Abstract
Information on the role of smooth-billed anis (Crotophaga ani) as tick-pickers on mammals remains controversial. I record here these birds removing ticks and pecking at wounds of capybaras (Hydrochoerus hydrochaeris) in a small reserve at Campinas, São Paulo, southeastern Brazil. The birds inspected the mammals' skin, both in places with and without hair. The hair was parted with bill movements, and ticks were removed by vigorous pulling. The birds also pecked at open or healing sores, from which they extracted small portions of blood clots and dead tissue. The capybaras appeared oblivious to the birds' activity. Even in the case that the cleaning behaviour is restricted to some bird individuals and populations, or places and periods, this record validates the notion that smooth-billed anis removes ticks from herbivorous mammals.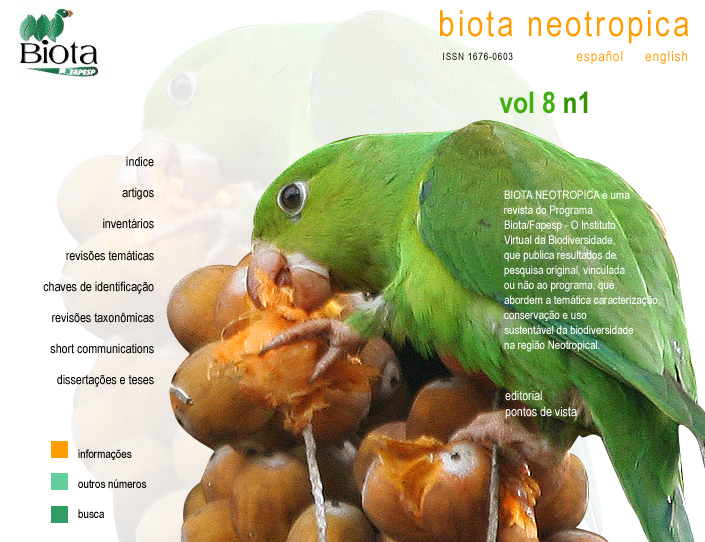 How to Cite
Sazima, I. (2008). Validated cleaner: the cuculid bird Crotophaga ani picks ticks and pecks at sores of capybaras in southeastern Brazil. Biota Neotropica, 8(1). Retrieved from https://www.biotaneotropica.org.br/BN/article/view/379
Section
Short Communications