Phytopilous cladocerans (Crustacea, Branchiopoda) of the Parque Nacional das Emas, State of Goiás
Keywords:
phytofilous fauna, Anomopoda, cerrado, biodiversity, inventory
Abstract
This paper presents a preliminary inventory of the phytophylous cladocerans from the Parque Nacional das Emas. Eleven qualitative samples were taken from different sites (lagoon, vereda, and wet campo), from 2000 to 2006. Eighteen species, belonging to typically non-planktonic families, were identified; the most specious family was the Chydoridae. All species are recorded for the first time in Southwest region of Goiás.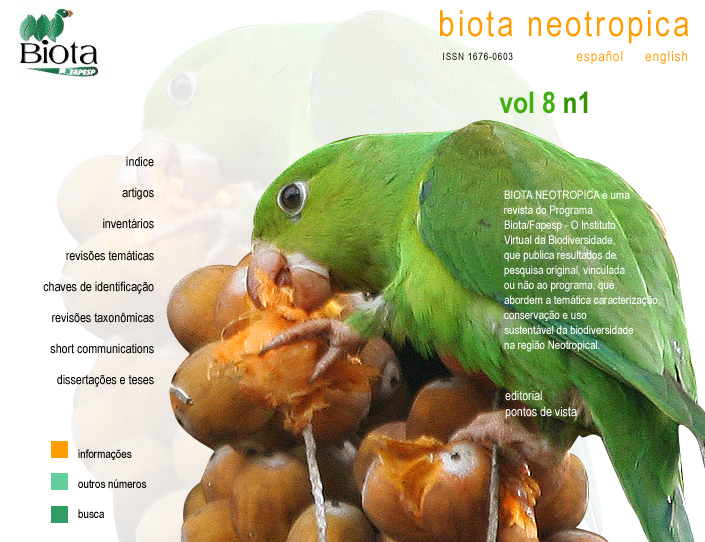 How to Cite
Sousa, F. D. R., & Elmoor-Loureiro, L. M. A. (2008). Phytopilous cladocerans (Crustacea, Branchiopoda) of the Parque Nacional das Emas, State of Goiás. Biota Neotropica, 8(1). Retrieved from //www.biotaneotropica.org.br/BN/article/view/376