Brown booby (Sula leucosgaster) envenomation and death caused by toadfish (Porichthys porosissimus) ingestion in Southeastern Brazil
Keywords:
Fatal ingestion, poisonous fish, seabirds, Western Atlantic
Abstract
Abstract A case report of six brown booby (Sula leucogaster) envenomation following the ingestion of toadfish (Porichthys porosissimus) specimens in Rio de Janeiro, Southeastern Brazil is discussed herein. Several macro- and microscopic pathological alterations were observed in the examined brown booby specimens, and rapid envenomation (<24 h) is suggested due to the digestion stage of the fish found in their gastrointestinal tracts. This is the first report to mention the death of adult and juvenile brown boobies due to envenomation by the toadfish P. porosissimus. Further studies assessing the role of discarded fish as a driving force of negative effects on seabirds, such as envenomations, for example, along the southeastern coast of Brazil are recommended.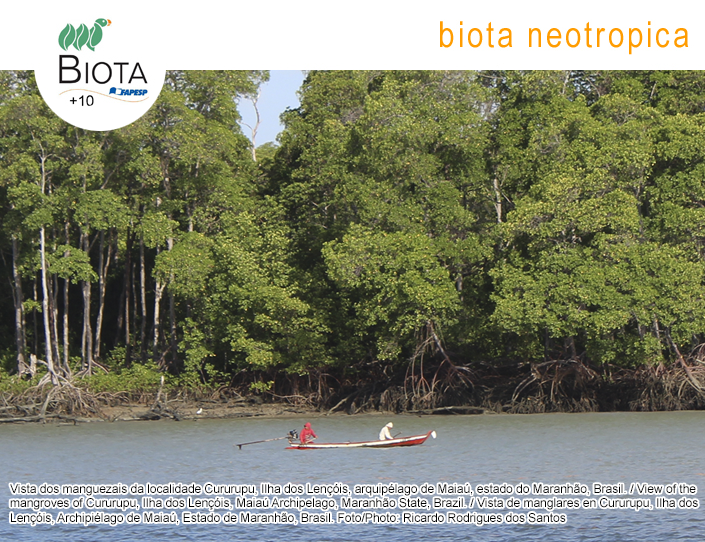 How to Cite
Hauser-Davis, R. A., Tadeu, A. D., Scarelli, A. C. da S., Jerdy, H., Carvalho, E., Moreira, S. C., & Siciliano, S. (2021). Brown booby (Sula leucosgaster) envenomation and death caused by toadfish (Porichthys porosissimus) ingestion in Southeastern Brazil. Biota Neotropica, 21(2). Retrieved from //www.biotaneotropica.org.br/BN/article/view/1833
Section
Short Communications