Lizards from the Alto Sertão region of Sergipe state, northeastern Brazil
Keywords:
Squamata, Caatinga, Seasonally Dry Tropical Forest, Species list
Abstract
Abstract We present the first detailed inventory of the lizard fauna of Alto Sertão region, west of Sergipe state, based on three field expeditions carried out by the authors and specimens deposited at the Herpetological Collection of Universidade Federal de Sergipe. The three inventories were carried out between 2010 and 2016, in the municipalities of Canindé de São Francisco, Poço Redondo, Monte Alegre de Sergipe, Nossa Senhora da Glória, and Porto da Folha. In total, we sampled 9,485 lizards of 19 species (10 families) of which 10 are new records for the study area. The most abundant species were Ameivula ocellifera, Tropidurus hispidus and T. semitaeniatus. Thirteen species were considered as widely distributed in Caatinga, five presented a relictual distribution and one was exotic. We suggest that future research focus mainly on non-sampled areas and should prioritize the municipalities of Gararu, Nossa Senhora da Glória and Nossa Senhora de Lourdes since they are localities with little or no sampling records.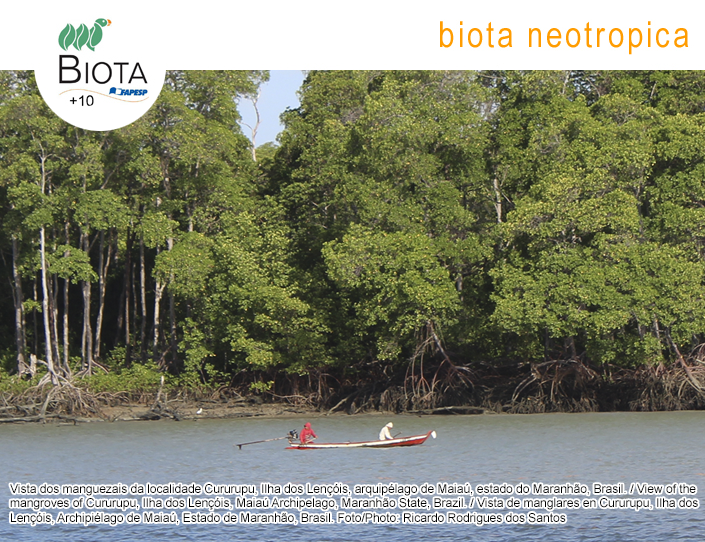 How to Cite
Rocha, S. M., De-Carvalho, C. B., Freitas, E. B. de, Santos, R. A., Santana, D. O., Borzani, A. C. N., Faria, R. G., Colli, G. R., & Mesquita, D. O. (2021). Lizards from the Alto Sertão region of Sergipe state, northeastern Brazil. Biota Neotropica, 21(2). Retrieved from //www.biotaneotropica.org.br/BN/article/view/1810