Adiantum (Pteridaceae) in Brazil: Key to the species and illustrations
Keywords:
Diversity, endemic species, ferns, flora of Brazil, identification.
Abstract
Abstract: Adiantum is a Pantropical genus of ferns, monophyletic, and has about 225 species. It can be recognized by the indusia with veins, bearing sporangia directly on the underside of its reflexed tissue. About 110 species occur in the Neotropical region and 65 of them are reported to Brazil. Among them, 64 are native species and occur mainly in the Amazon Rainforest, Caatinga, Central Brazilian Savanna, and in the Brazilian Atlantic Rainforest. Among the species that occur in Brazil, 16 are endemic and they represent 25% of the total. This paper presents a key to identify the 63 native species of Adiantum in Brazil, excluding the hybrid one. Illustrations of some morphological features, as well as of all species are also presented to help in the process of identification.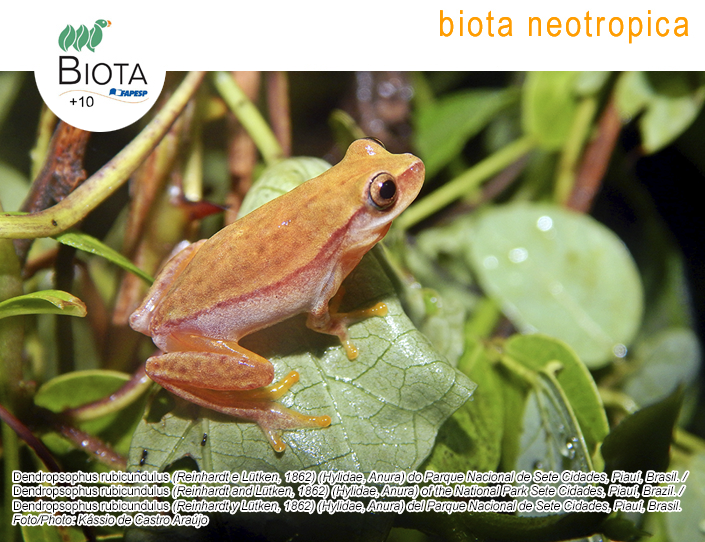 How to Cite
Prado, J., & Hirai, R. Y. (2020). Adiantum (Pteridaceae) in Brazil: Key to the species and illustrations. Biota Neotropica, 20(4). Retrieved from //www.biotaneotropica.org.br/BN/article/view/1790
Section
Identification Keys