Fern and lycophyte flora of Acre state, Brazil
Keywords:
Amazonia, Diversity, Floristics, Pteridophytes, Taxonomy
Abstract
Abstract This paper provides keys, illustrations, short descriptions, and voucher specimen citations for the ferns and lycophytes of Acre, Brazil. We recognize a total of 212 species in 66 genera and 28 families. Of these, the lycophytes are represented by 14 species, 4 genera, and 2 families, and the ferns by 8 varieties, 1 subspecies, 198 species, 62 genera, and 26 families. The total represents an increase of 22 species and two varieties compared to a checklist published in 2009. The six most species-rich genera are Adiantum (21 spp.), Asplenium (14), Selaginella (12), Trichomanes (11), Lindsaea, and Microgramma (9 each). None of the species treated here are endemic to Acre. A new combination is made for Meniscium chrysodioides Fée var. goyazense.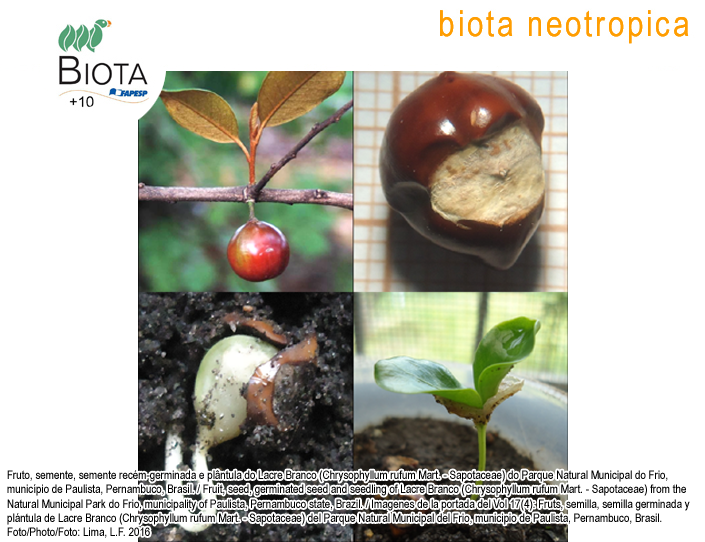 How to Cite
Prado, J., Hirai, R. Y., & Moran, R. C. (2017). Fern and lycophyte flora of Acre state, Brazil. Biota Neotropica, 17(4). Retrieved from //www.biotaneotropica.org.br/BN/article/view/1471