Anuran fauna of the Parque Estadual Carlos Botelho - Núcleo Sete Barras, southeastern Brazil: species composition, use of breeding sites, and seasonal patterns of breeding activity
Keywords:
anuran amphibians, Atlantic Rainforest, diversity, breeding sites, spatial distribution, seasonal breeding patterns.
Abstract
Abstract: The goal of this work was to study the species composition, the use of breeding sites, and the seasonal patterns of breeding activity of the anuran fauna from Parque Estadual Carlos Botelho - Núcleo Sete Barras, state of São Paulo, southeastern Brazil. Fieldwork was carried out from September 2005 to October 2007 through two main methods: active visual search inside a 10 ha- permanent plot and aural and visual search in seven previously selected aquatic breeding habitats. Species richness was related to the sampling effort by means of species accumulation curve and through non-parametric estimators. Thirty-three species distributed in 12 families were recorded, from which 69% are endemic to the Atlantic Forest. Trachycephalus mesophaeus represents a new record for the park. Cycloramphus lutzorum is included as Data Deficient in the IUCN list. The species accumulation curve did not stabilize, showing some tendency to rise. The use of breeding sites by 20 species was compared using cluster analysis, which revealed two major groups: the first with five species (two habitat generalists and three stream specialists) and the second composed by the other species (with different reproductive modes associated with flooded environments). The breeding period of most species was associated to the rainy season (October to February), and only Scinax hayii showed continuous breeding activity during the entire period of study.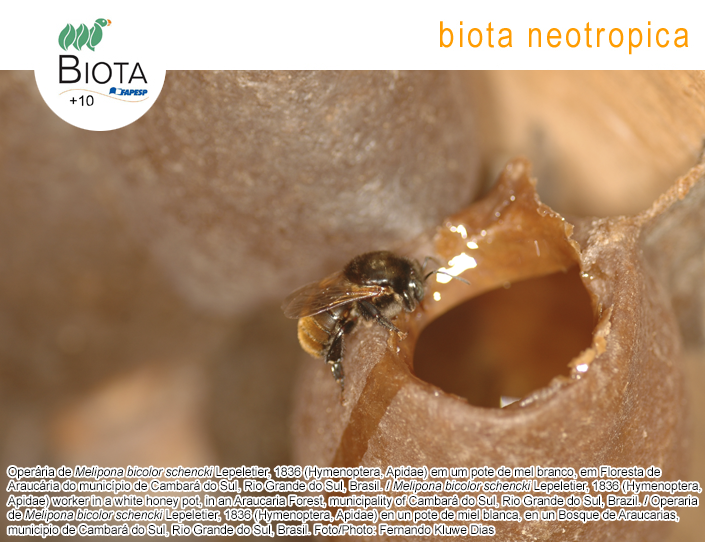 How to Cite
Bertoluci, J., Sawakuchi, H. O., Ortiz, C., Brassaloti, R. A., Wagner Ribeiro-Júnior, J., & Famelli, S. (2021). Anuran fauna of the Parque Estadual Carlos Botelho - Núcleo Sete Barras, southeastern Brazil: species composition, use of breeding sites, and seasonal patterns of breeding activity. Biota Neotropica, 21(1). Retrieved from https://www.biotaneotropica.org.br/BN/article/view/1786