Multi-taxonomic survey in the Sierra del Abra Tanchipa Biosphere Reserve
Keywords:
Biodiversity, Conservation, Ecological corridor, Natural protected area, Seasonally dry tropical forest, San Luis Potosí.
Abstract
Abstract: Studies on biological diversity are essential to generate baseline information in natural protected areas. In the present study, we developed a multi-taxonomic inventory in the Sierra del Abra Tanchipa Biosphere Reserve, located northeast of San Luis Potosí, Mexico. Systematic samplings were performed between January 2017 to May 2018, for the taxonomic groups of flora, amphibians, reptiles, birds, and mammals. A total of 3 730 records of 683 species were obtained, corresponding to 427 species of flora, 10 of amphibians, 20 of reptiles, 192 of birds, and 34 of mammals, from which 47 species are threatened. The results obtained represent the critical biodiversity that can be found in this natural protected area. The information will be useful for decision-making on the management and conservation of biodiversity in the Sierra Madre Oriental's ecological corridor.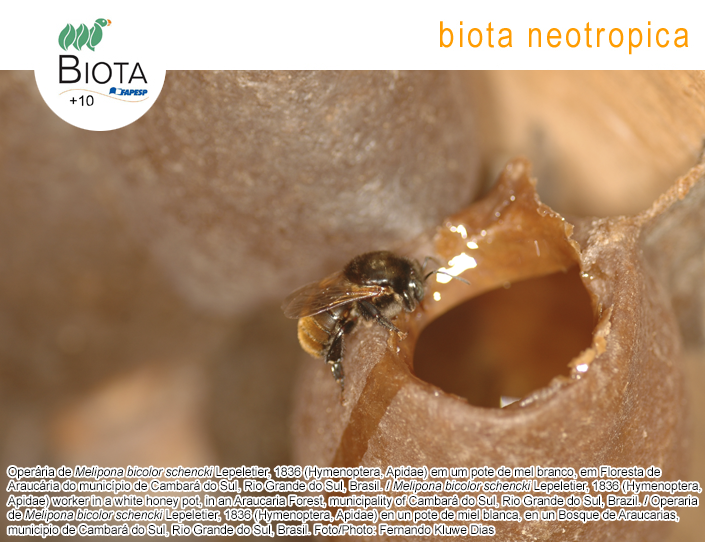 How to Cite
Sahagún-Sánchez, F. J., & De-Nova, J. A. (2021). Multi-taxonomic survey in the Sierra del Abra Tanchipa Biosphere Reserve. Biota Neotropica, 21(1). Retrieved from https://www.biotaneotropica.org.br/BN/article/view/1783