The Flora of Paraíba State, Brazil: subfamilies Ajugoideae and Viticoideae (Lamiaceae)
Keywords:
Floristics, Lamiales, Labiatae, Brazilian northeastern, taxonomy
Abstract
Abstract: The Lamiaceae family includes about 7,000 species allocated in 236 genera, with almost cosmopolitan distribution, currently divided into nine subfamilies. In Brazil 46 genera and 525 species occur, distributed in four subfamilies. Among these subfamilies, Ajugoideae and Viticoideae were originally parts of the Verbenaceae family, being transferred to Lamiaceae as a result of several systematic studies on the two families. Ajugoideae is characterized by having drupes with four mericarps, non-persistent styles and pollen grains with exine formed by granular and branched columns. On the other hand, Viticoideae is characterized to have drupes with 4-locular pyrenes or 2 2-locular pyrenes and exine microreticulate or slightly rough. We present here the results of a taxonomic survey of the subfamilies Ajugoideae and Viticoideae (Lamiaceae) for Paraíba State, Brazil, based on excursions to collect fertile material, analyses of specimens incorporated into herbaria in Paraíba (ACAM, CSTR, EAN and JPB) and Pernambuco State (IPA and PEUFR), and consultations of the SpeciesLink and Herbário Virtual REFLORA databases. Identifications were based on the specialized literature and the examination of type and protolog specimens. Ten species belonging to three genera, five belonging to the subfamily Ajugoideae (Aegiphila integrifolia (Jacq.) Moldenke, A. luschnathii Schauer, A. pernambucensis Moldenke, A. verticillata Vell. and Amasonia campestris (Aubl.) Moldenke) and five to the subfamily Viticoideae (Vitex gardneriana Schauer, V. megapotamica (Spreng.) Moldenke, V. orinocensis Kunth, V. rufescens A. Juss. and V. schaueriana Moldenke) were recorded. The taxonomic treatment includes a key to identify genera and species, descriptions, illustrations, taxonomic comments, geographic distribution, habitats and phenological data of the species.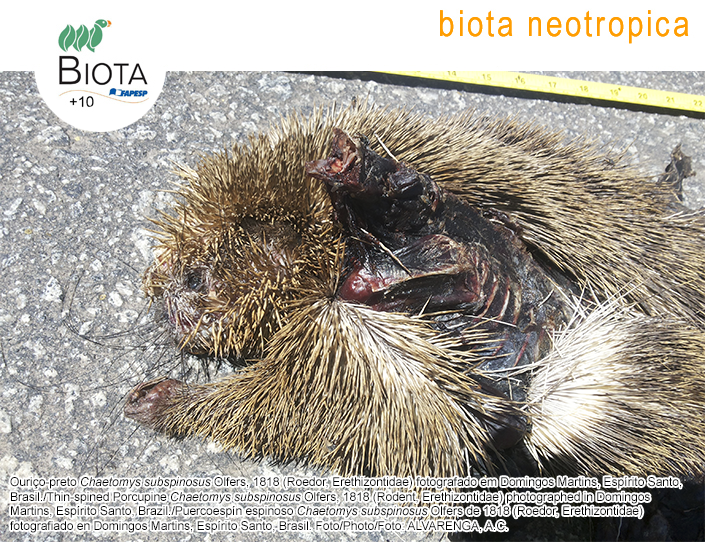 How to Cite
Monteiro, F. K. da S., Pastore, J. F. B., & Melo, J. I. M. de. (2018). The Flora of Paraíba State, Brazil: subfamilies Ajugoideae and Viticoideae (Lamiaceae). Biota Neotropica, 18(3). Retrieved from //www.biotaneotropica.org.br/BN/article/view/1519