Arctiinae (Lepidoptera: Erebidae) in the state of Rio de Janeiro, Brazil
Keywords:
Beta diversity of moths, List of species, Atlantic Forest
Abstract
This study describes the composition and distribution of the Arctiinae species (Lepidoptera: Erebidae) in Rio de Janeiro, generating the first list of Arctiinae species in the state. We assessed the variations in species composition and the different vegetation types in the municipalities of Rio de Janeiro. Data were collected primarily through surveys of museums and publication lists of species. We also conducted field sampling in March and September 2010. Of the 2,077 records covering 28 municipalities, 679 Arctiinae species were found in Rio de Janeiro state and were divided into two tribes and 220 genera. The location with the highest number of species recorded was Itatiaia, with 362 species, followed by Petrópolis and Angra dos Reis, with 320 and 306 species, respectively. Thirty-four percent (n = 230) of the species recorded were exclusive, i.e., occurred in only one location. The lowest dissimilarity values were observed between neighboring municipalities with the same type of plant formation, such as Petrópolis and Teresópolis (19%) or Itatiaia and Resende (24%). Some municipalities slightly further apart geographically, but with the same type of plant formation, also showed low levels of dissimilarity, for example, Petropolis and Resende (29%). However, most locations showed intermediate dissimilarity values of 40-60%, and in some cases, this figure rose to 96%. In the state of Rio de Janeiro, irrespective of its small geographical size and the predominance of a unique ecosystem, the Atlantic Forest shows a wide variation in relief, which may explain the high beta diversity values. Despite the large number of Arctiinae species recorded in Rio de Janeiro, few species were identified in areas with important forest remnants, such as Guapimirim, Nova Iguaçu, and Campos dos Goitacazes. Some regions of the northwestern part of the state were also subsampled. It is likely that new records of Arctiinae still exist in these locations, further increasing the list of Arctiinae species in Rio de Janeiro.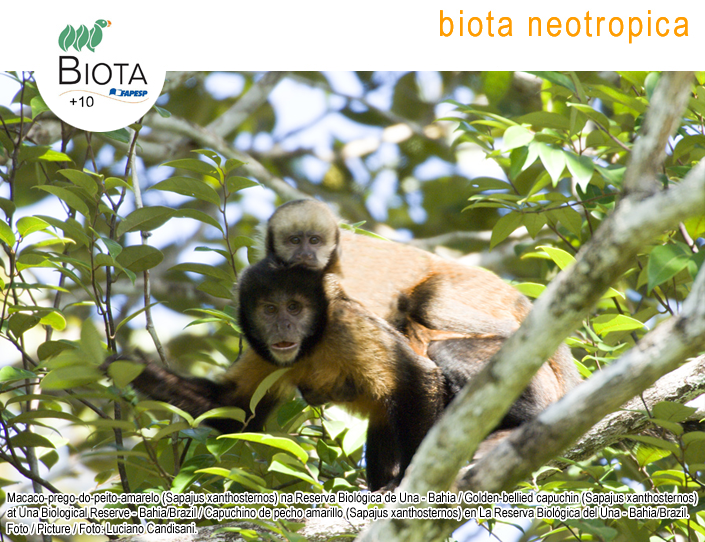 How to Cite
Nascimento, M. de S., Ferro, V. G., & Monteiro, R. F. (2016). Arctiinae (Lepidoptera: Erebidae) in the state of Rio de Janeiro, Brazil. Biota Neotropica, 16(2). Retrieved from https://www.biotaneotropica.org.br/BN/article/view/1390