Composition and diversity of anurans in the largest conservation unit in Pampa biome, Brazil
Keywords:
anuran communities, native grasslands, tadpoles, reproductive modes, similarity
Abstract
Grassy biomes occupy about 20% of the earth's surface, and are characteristic of northern Australia, Africa and South America, being biodiversity in these environments poorly understood. The Área de Proteção Ambiental (APA) do Ibirapuitã includes areas with the best-preserved grassland areas in the Pampa biome in Rio Grande do Sul state, Brazil. This study aimed to determine anuran species richness, abundance, constancy of occurrence, and reproductive modes, and to compare the taxonomic composition in the APA with other localities within the grassland areas of the southernmost of South America. We collected frogs from September to November 2012 and in November 2013 by sampling of reproductive sites. We also examined specimens deposited in herpetological collections. In total, 32 frog species were identified from the combination of larval and adult sampling and analysis of specimens deposited in scientific collections. The registered anurofauna is typical of grassland areas, with at least 10% restricted to the subtropical region of South America and at least two species considered endangered in state and global scales. The most abundant species was Pseudopaludicola falcipes and Hypsiboas pulchellus was the species most frequently found among sites. Five reproductive modes were recorded, and the most common mode consists of development of exotrophic tadpole and deposition in to lentic bodies of water (57.5%). Cluster analysis of 16 communities representing grassland locations presented five groups with more than 50% similarity, whose structure was influenced by geographic distance but can be partially interpreted by regional peculiarities (e.g. height and phytophysiognomies). Our results consist of initial knowledge base on the anurofauna of APA do Ibirapuitã, supporting recommendations for future conservation actions to APA and also for the grassland biomes, which are increasingly threatened by human activities.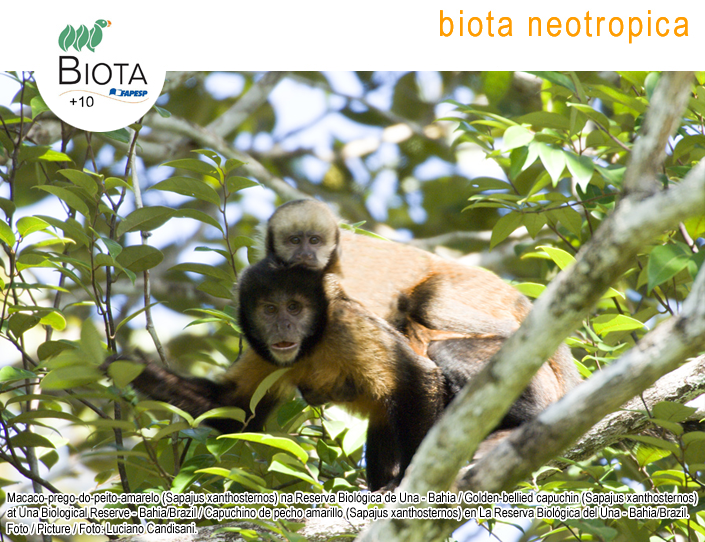 How to Cite
Bolzan, A. M. R., Saccol, S. A., & Santos, T. G. dos. (2016). Composition and diversity of anurans in the largest conservation unit in Pampa biome, Brazil. Biota Neotropica, 16(2). Retrieved from https://www.biotaneotropica.org.br/BN/article/view/1387