Flora of inland Atlantic riparian forests in southwestern Brazil
Keywords:
flood gradient, plant distribution, plant richness, riparian forest, semideciduous forest
Abstract
The flora of the Atlantic Rainforest of Mato Grosso do Sul, southwestern Brazil, has not been inventoried in spite of being the westernmost inland region of this domain. We present an inventory of the riparian flora of inland Atlantic Forest in Mato Grosso do Sul. We describe the species distribution along three habitats with contrasting flood conditions: non-flooded, seasonally flooded, and swampy forests. The inventory consisted of sampling every reproductive individual, during 12 months on 1.12 ha of plots inside a 24 ha study area. We recorded 1967 individuals of 253 species and 72 families. The most representative families in number of species were Asteraceae (27), Fabaceae (19), Myrtaceae (17), Cyperaceae (12), Rubiaceae, Solanaceae and Orchidaceae (10 each). The most abundant reproductive species were Guarea macrophylla (169 individuals), Miconia chamissois (85) and Conyza bonariensis (80). Eleven species of six families were recorded for the first time in Mato Grosso do Sul, two of them endemic to the Atlantic Forest - Passiflora jilekii and Capanema micromera. We found 119 species exclusively in non-flooded habitat, 19 in seasonally flooded habitat, and 31 in swampy forest. Guarea macrophylla was the most frequent species in swampy forest, and Gochnatia polymorpha in non-flooded. The riparian forest flora at the study site resembles the Atlantic Forest and includes wide distribution riparian species; the variation of flood conditions among habitats favors its richness. Our records add new occurrences for Mato Grosso do Sul and new distribution ranges for some plant species, what arises concern upon the local biodiversity conservation.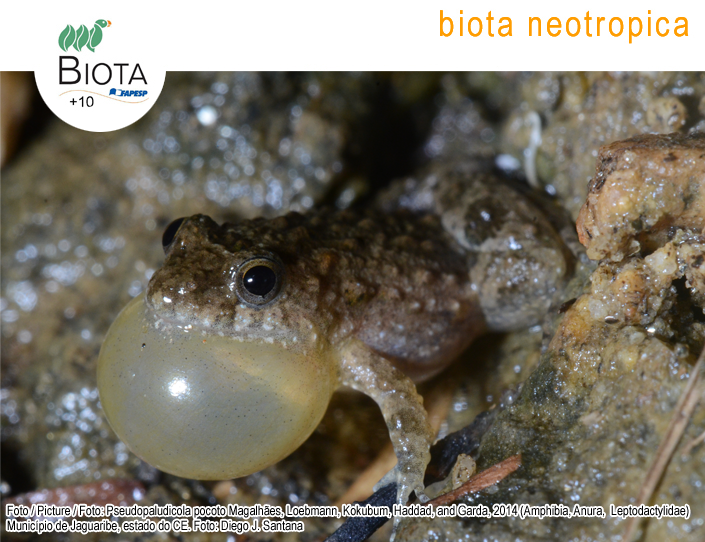 How to Cite
Faxina, C., Fischer, E., & Pott, A. (2015). Flora of inland Atlantic riparian forests in southwestern Brazil. Biota Neotropica, 15(3). Retrieved from //www.biotaneotropica.org.br/BN/article/view/1160